It's January, it's cold, it's dark…and I'm feeling impatient! With short days and some pretty icy conditions here in the UK, it can be a frustrating time for gardeners. The New Year brings us a fresh start and with it come big plans of all sorts – including in the garden. So, if you're like me and keen to start growing at this slightly inhospitable time of year, then don't despair. In this article we'll look at 7 different seeds to start in January and get your gardening year off to a productive start.
Flowers
We'll start off with some flowers, ready to bring colours and fragrance to your garden in early summer…
1. Sweet Peas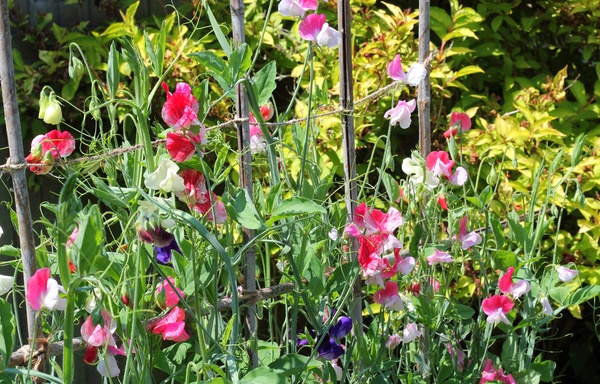 Sweet peas are easy to grow and notorious for their stunning flowers and captivating fragrance through the summer. Fortunately, they're also pretty hardy although seedling might need some protection until after the frosts have passed around May onwards. Most varieties are climbers with some growing to around 1.8m high. They're great for growing up fences or trellis or even trailing from baskets. If you can get them going early in a greenhouse or on a sunny windowsill then you'll be in for treat by early summer.
2. Geraniums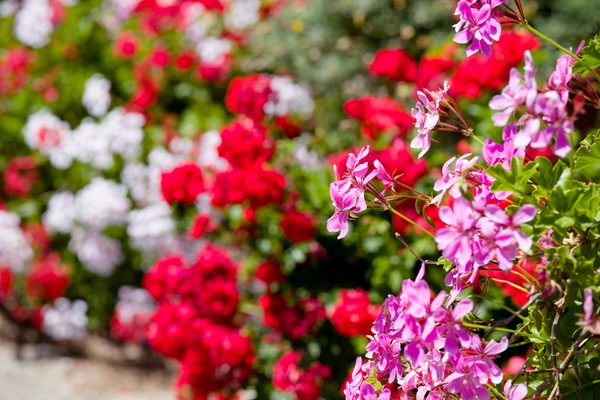 Another stunning favourite for early sowing, Geraniums are prolific flowering plants with patterned, deep green leaves. They're available in a range of colours – commonly from deep pinks and reds through to pure white and everything in between. They're great for flower beds, patio planters and hanging baskets, bringing a warm, Mediterranean feel to your garden. Give them plenty of sunshine and they'll easily give you flowers all summer long and sometimes beyond.
3. Antirrhinums (Snapdragons)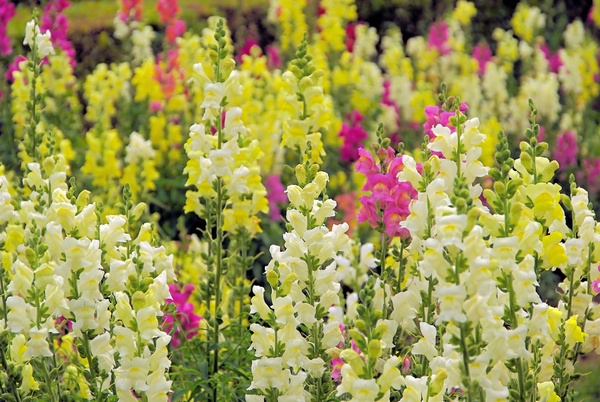 These tall, extravagant flowers will look stunning along the back of flower beds, or as a feature within containers. They also make fantastic cut flowers for bouquets and flower displays. They'll need a little warmth to germinate, so a greenhouse or sunny windowsill is ideal. Then it's a case of keeping the seedlings away from the frosts until late spring, plant them out in a sunny spot and wait for the show! They're available in a wide range of varieties and colours with masses of flowers that apparently resemble the face of a dragon when gently squeezed – hence the cool nickname, 'Snapdragons'.
Fruit & Vegetables
The next 3 ideas are 'grow your own' favourites which can be started off in January – ready for delicious early crops…
4. Broad Beans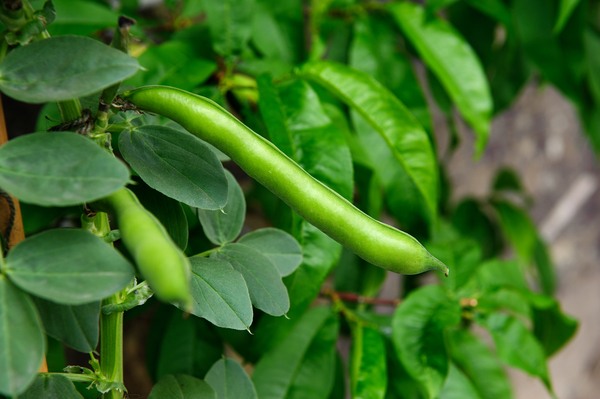 While many gardeners will concede that January is still a bit too early to start growing your own, there are a few exceptions. Broad beans are one of those exceptions and it's certainly possible to get them going in January. They might need a little protection from frosts, but otherwise they're easy to grow and pretty quick too. Sow them in January and you could even be enjoying crops as early late April or May. Broad beans are highly nutritious and can easily be frozen to lock in the goodness for later on.
5. Carrots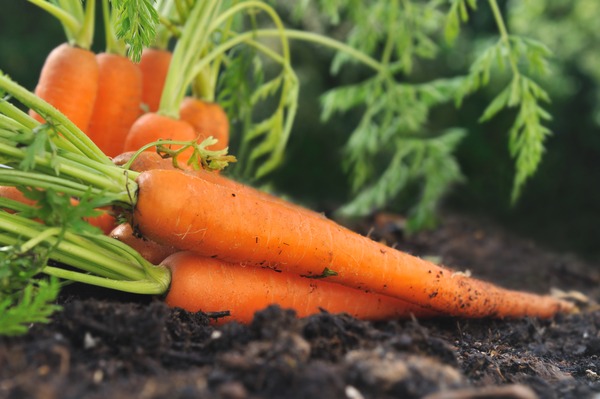 You might find that not all varieties can be grown from January, but there certainly are some that can be. You'll be surprised how much more flavour can be had from fresh home-grown carrots, compared to those available in supermarkets. If you're short on space, then they can be grown in containers and sowing in batches throughout the colder months means you can enjoy fresh carrots through the summer and beyond. From sowing the seeds, some varieties will crop in as little as 3 months.
6. Strawberries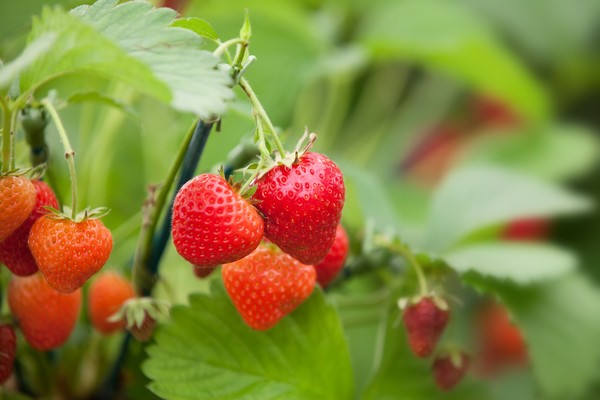 There's nothing quite like a bowl of cool, fresh strawberries on a warm summer's day. And January is a great time to start sowing strawberry seeds, ready for an early crop. They may need a little warmth in order to germinate, so a heated greenhouse or sunny windowsill would be ideal. Then they'll need protection from frosts but could be planted out from around May. You could be enjoying fresh strawberries from your garden as early as June – just in time for the tennis at Wimbledon!
Houseplants
And now for something slightly different…
7. Asparagus Fern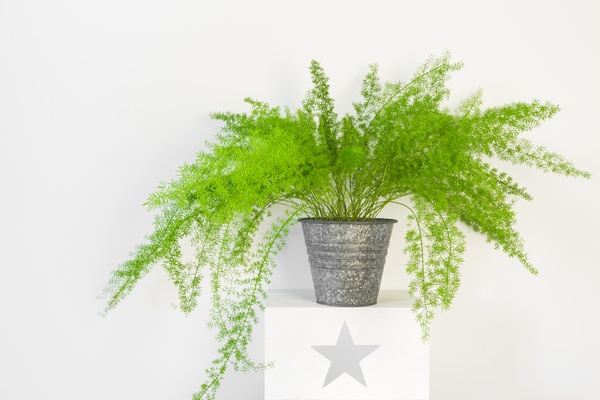 Perhaps the odd-one-out in this list? But, why not try growing some Asparagus Fern houseplants? These unusual but very attractive plants are easy to care for and even happy in a shady spot. Their feathery, arching stems look stunning in a pot, planter or even cascading over the sides of a hanging basket. All they need is a bit of natural daylight, a little moisture in the air and they'll be make a great addition to almost any room. They're also known for helping to purify the air, so a great addition to the home. If you're stuck for things to grow in mid-winter and short on outdoor space, try sowing a few of these – they would also make nice gifts for friends and family.
Final thoughts
In the depths of January, the thought of fruit and vegetable crops or fragrant, summer flowers might seem a long way off. But getting a head-start now can be a great way to extend the growing season and get the most from the space you have. It's also quite motivating to feel like you're actually able to 'do something' during the dark, cold days of mid-winter, reminding us of things to look forward to.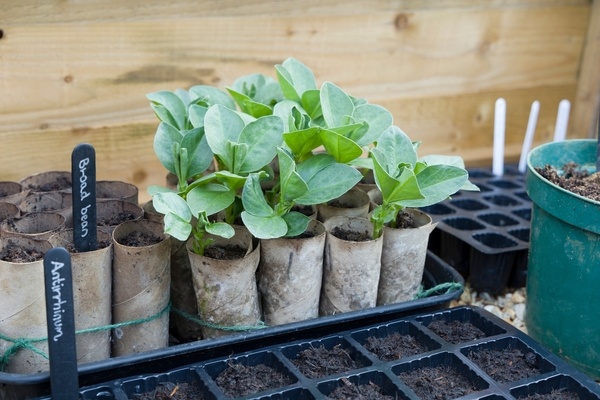 Growing plants from seed in January may not always be easy, but then it doesn't have to be too complicated either. There are various ways to improve your chances of success and we'll plan to cover some detailed tips for early sowings in another article. The basic tips below are not essential, but will certainly improve your chances of growing healthy, productive plants that will go on to thrive later in the year…
Consider using a propagator
Consider using a grow lamp
Water carefully (avoid damping off)
Try to choose the right compost
Use fresh seeds where possible
Transplant seedlings promptly (once they have their first 'true leaves')
Let us know what you're planning to grow this year and what you've had success with in the past. Have you tried sowing other plants that we haven't mentioned in this list. We'd love to hear your stories in the comments below. Happy sowing!