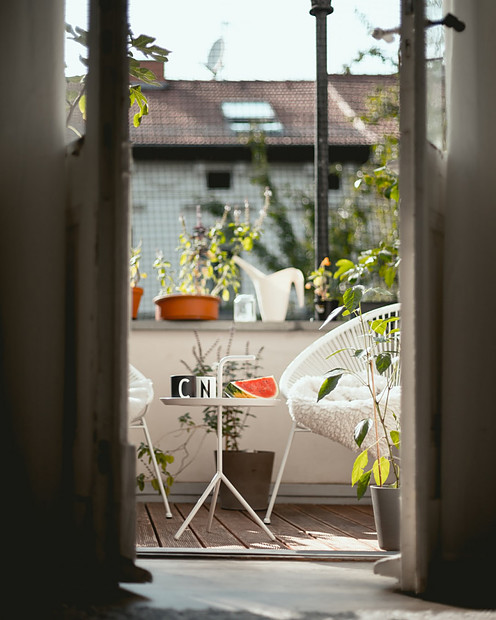 If you have access to a balcony, terrace or rooftop, then you might be wondering what kind of a garden you could create in the space. It doesn't  matter if you only have a small area to work with, and in fact, there may be some advantages over a traditional garden – no weeding, fewer pests and, in many cases, an elevated view. In this article we're looking at some balcony garden design ideas to get you inspired and help make the most of your space.
---
Balcony Style and Layout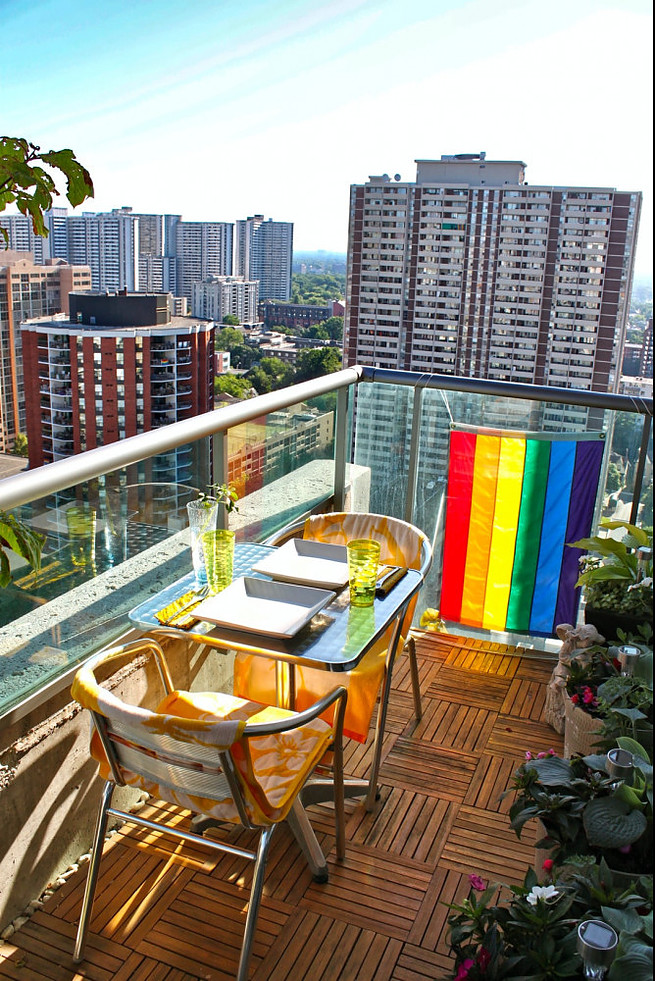 When designing your balcony or roof terrace garden, it's useful to think about what you want from the space. In other words, what are you going to do there? Is it simply somewhere to relax and unwind? Are you interested in growing your own vegetables? Will you eat meals or even entertain guests out there? Your balcony can potentially become anther room within your home and so it's worth thinking it through. You really don't want to contend with a myriad of potted plants each time you start your morning Pilates session!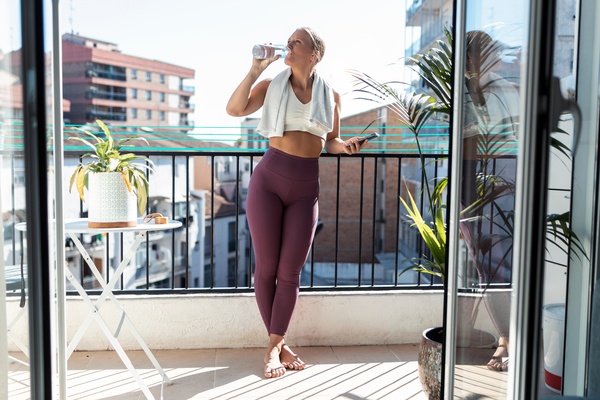 If you are working with a very small space, don't be tempted to cram lots of small items in. While it may seem counter-intuitive, it's said that larger statement features actually work better at making a small space feel bigger. Try to think in three dimensions and make use any height that you have. You might fix trellis or cane structures to grow climbers, add ladder shelving to display your plants or even drill containers and shelving onto outside walls to make the most of your vertical space. A large specimen plant or even a small ornamental tree could also add some added structure and also offer extra privacy.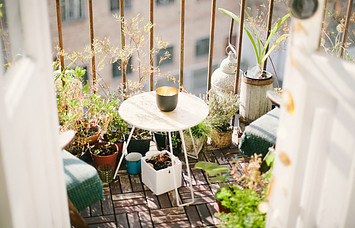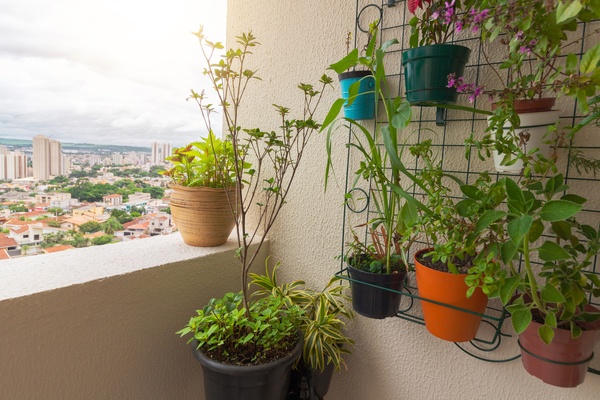 You might also want to consider furniture at the planning stage – at the very least, you'll probably want somewhere to sit and somewhere to put a drink down. The furniture you have could influence the other décor and plants that you choose, so that everything ties together in a cohesive style.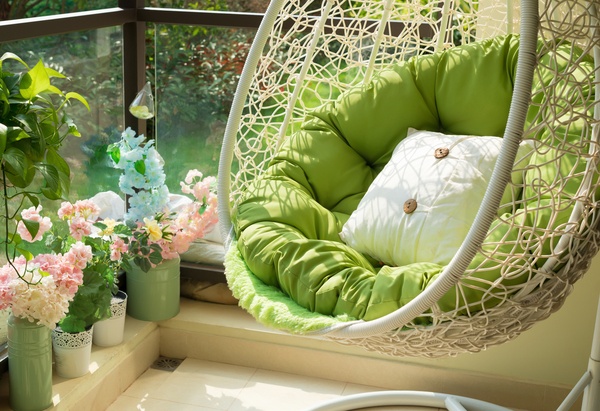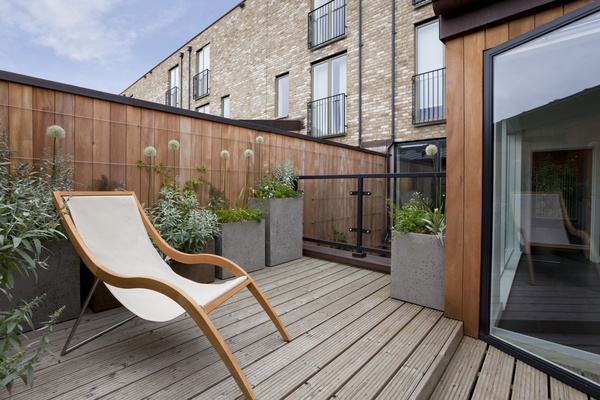 Before making final decisions about a theme, it's also worth considering the conditions on your balcony and what kind of planting that might allow. We'll talk more about plant options in a moment, but just bear in mind that they all have preferences – a warm, sunny space might get be great for some plants, for example, whereas others will prefer the cool and shade.
---
Balcony Flowers and Foliage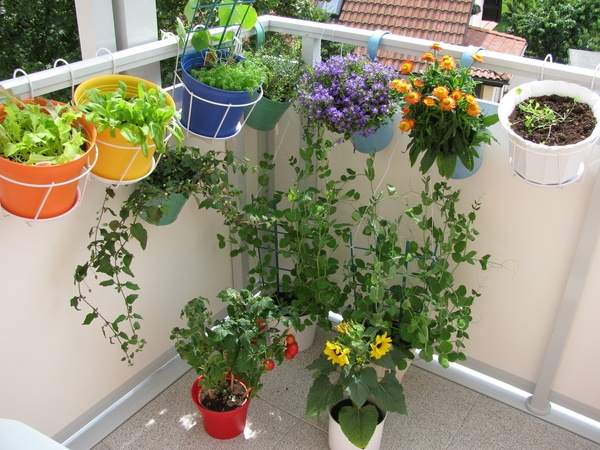 Growing plants and flowers on your balcony is quite feasible, but you will need to choose varieties that are well suited to the conditions in your space. Balconies are often quite exposed to winds and so you might need to shelter more delicate varieties with a wind break of some kind. Plants in containers can also dry out quickly so be sure to water regularly in warmer weather. Of course there are many, many options, but here are a few ideas to get you started…
Full Sun / Warm balcony

Geraniums are a fantastic low maintenance option which will give a burst of colour from early summer right through into the  Autumn. They come in a variety of colours and are great for getting that sunny, Mediterranean look.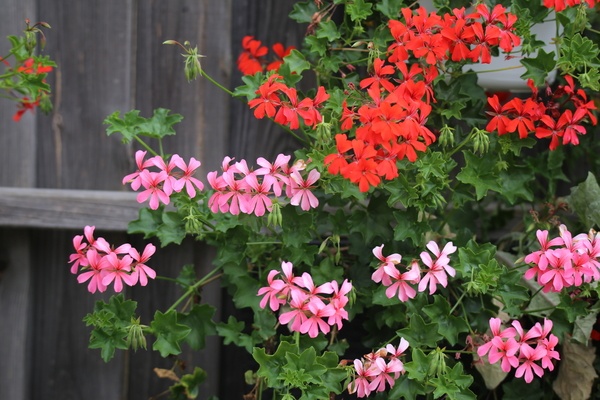 Cacti and Succulents are perfect for warm, dry conditions, as they all share the ability to store water in their leaves or stems. This means that they can survive without regular watering, making them the ideal low maintenance plants for a sunny balcony.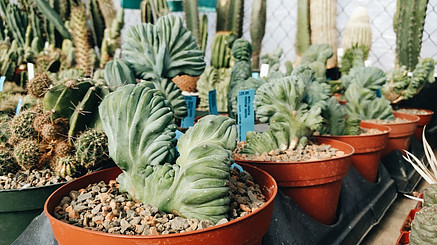 Lavender is a cheerful and fragrant perennial, that will treat you to soft purple flowers all summer long and that unmistakable, calming lavender aroma. Most varieties are pretty drought tolerant and don't mind plenty of sunshine. The bees love it too!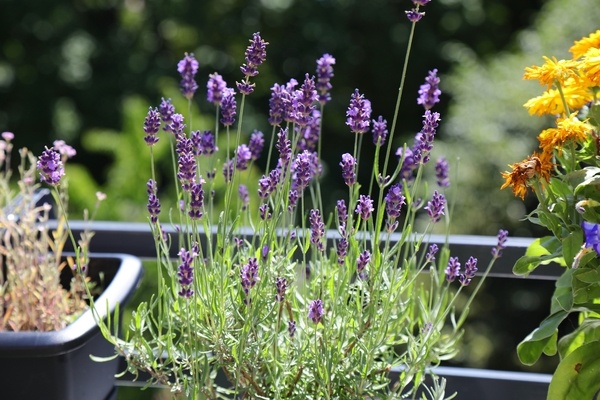 Petunias are a very popular annual flower, known for their striking and abundant blooms. They're also well suited to growing in containers and love plenty of sunshine. They'll give you a sweet and heady scent to enjoy on those summer evenings and help your balcony to pop with colour!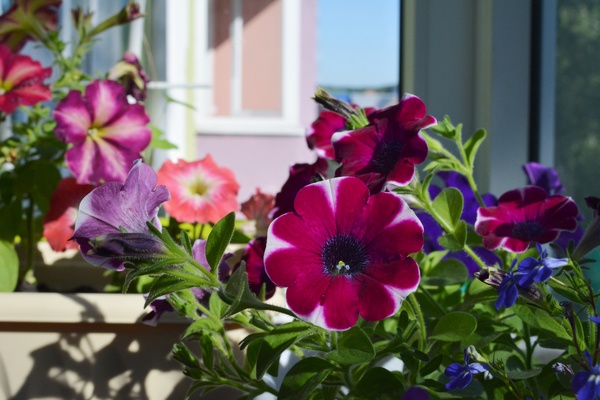 ---
Shade / Cool Balcony
Ferns look great on their own or can be mixed with other plants to make a stunning container garden. Most of them will do well in a shady spot and like to be kept cool and moist. Ferns have been around for millions of years and I can't help but love their ornate green leaves, which can add a somewhat Jurassic feel!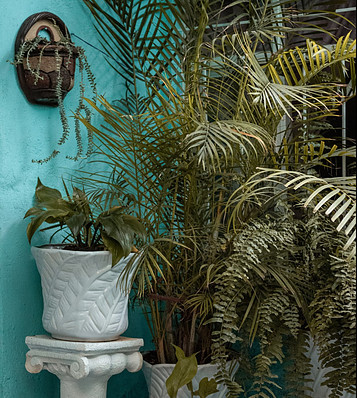 Fuchsias, with their brightly coloured pendant flowers are very well suited to pots and hanging baskets, and so they could make a great addition to your balcony garden. The delicate drooping flowers are like elegant, miniature chandeliers – bringing a cheerful colour to your shady space.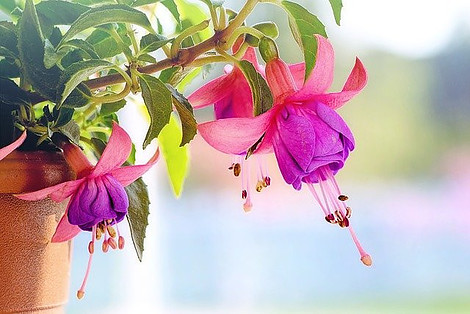 Hosta plants are well known for their intriguing variety of luscious green foliage and with 70 species and over 3,000 varieties, they really do come in all shapes and sizes! Whichever Hostas you go for, they're bound to make a pleasant, vibrant green addition to your balcony garden and will be quite happy in a cool, shady spot.
Begonias are somewhat of a classic, known for their ability to brighten up even shady areas with their stunning, vibrant blooms. They can have both an upright or trailing habit and look great in pots, window boxes and hanging baskets. Many will thrive in a partially shady spot and bring you continuous colour throughout the summer months.

---
Climbers
Climbing plants can be a great way to make your balcony feel a bit cosier and more private. They can soften the hard lines of surrounding walls and help to bring about a feeling of calm. Supporting your climbing plants can be quite straightforward and if you don't have the option of fixing up trellis or canes, you could even just use a piece of garden wire or some light netting.
Clematis are a good place to start as they grow quite quickly and varieties can be combined to give a mix of flowers.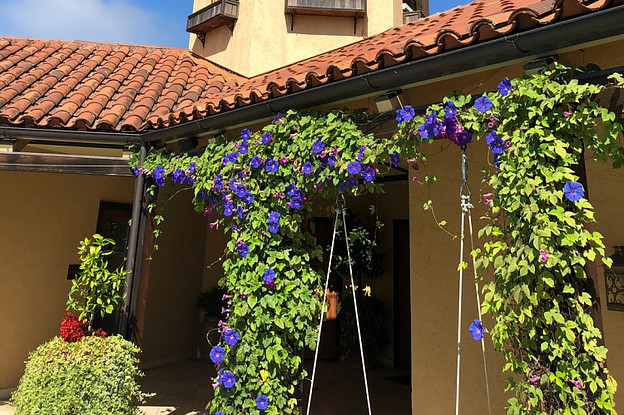 Ivy can be used to add a splash of green to any wall and if trained could make an effective privacy screen. Just be mindful that some varieties can be quite vigorous and eventually damage brickwork if left to run wild.
Sun-loving Bougainvillea is a tropical perennial which offers a stunning floral display in a variety of colours – pink, purple, magenta, orange, yellow or white.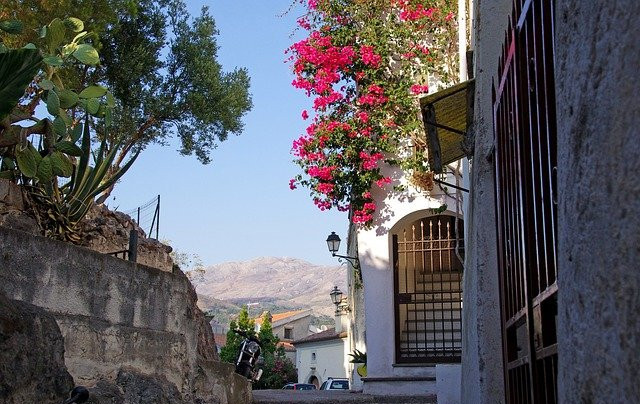 Or for that exotic look, how about Trumpet Vine, with it's mass of eye-catching, tubular flowers. These vigorous climbers can provide some fast cover but might need to be trimmed each year to keep them in check.
---
Fruit & Vegetables
While you might not have the space of a traditional garden, it doesn't mean that growing your own veggies is off limits. It just means that you might need to be a little more selective about what you grow and perhaps go for quality rather than quantity.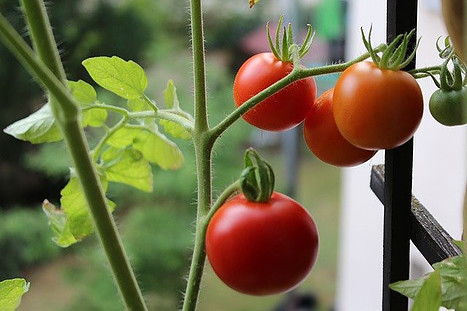 Tomatoes are an obvious choice and can be grown vertically to make the most of a small space. Cucumbers can also be a good vertical option and there are many easy-to-grow, outdoor varieties available.
Many vegetables are best grown in larger, deeper containers which may not be suitable for all balconies due to the sheer weight involved. However there may some compact varieties of courgettes, squash or even broad beans that would be manageable. It's also worth looking at shallow rooted plants such as salad leaves, which can be sowed successively throughout the growing season. Herbs such as basil, rosemary, thyme and oregano could do well on a sunny balcony. For shady spots, try mint, coriander, dill and parsley.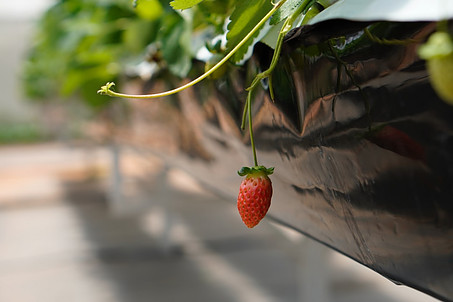 And don't forget about fruit – strawberries can do very well in pots or even hanging baskets and you could also try blueberries, gooseberries or raspberries in containers. If the climate and light conditions allow, you might even manage a small citrus tree.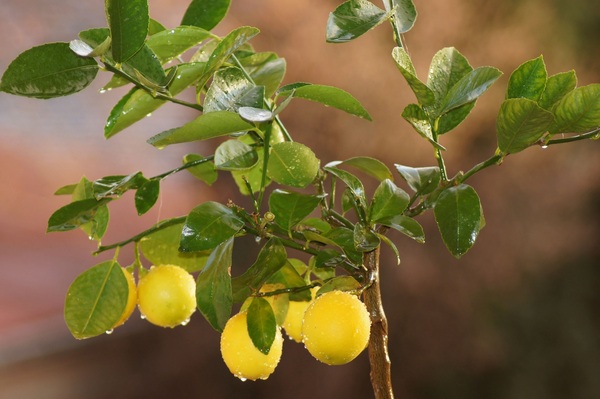 ---
Finishing Touches
Besides furniture and plants, there are various little extras that you could add to give your balcony garden a sense of style. Remember that we're creating another room outdoors and so anything that helps to make it more comfortable and inviting will mean that you're more likely to use it.
Flooring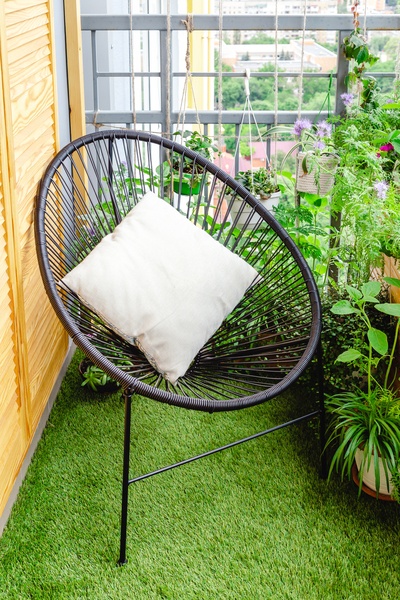 Adding a floor covering can transform the space – making it feel warmer and much more cosy. An outdoor rug would be a quick and inexpensive option. You could also try composite deck tiles or even artificial turf which would offer a lightweight and durable, all-weather option.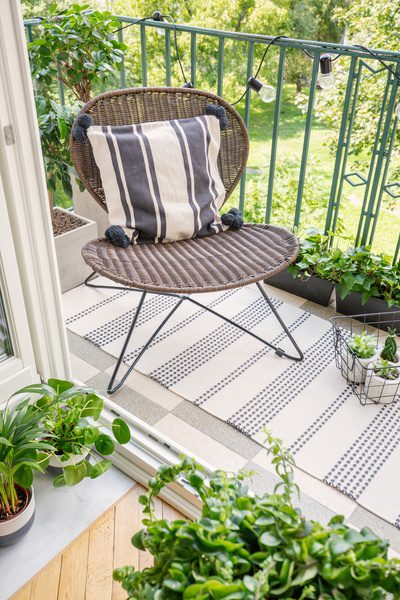 ---
Ornaments
Add Wind chimes or a miniature water feature to distract yourself away from nearby noise. If you want to really embrace the Zen vibe, then you could even consider a miniature Zen garden.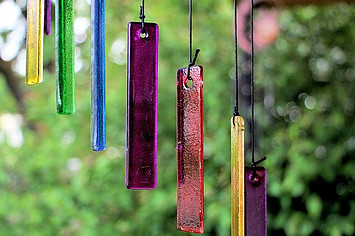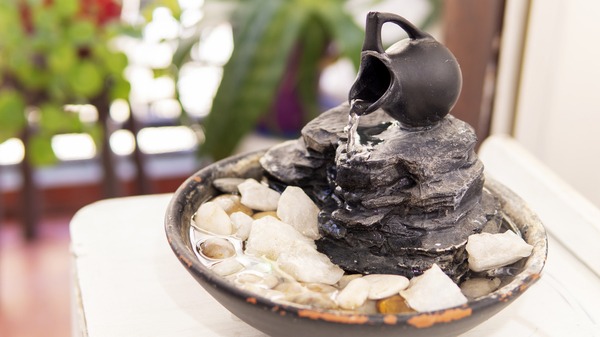 And then there are the other little knick-knacks that can help you to feel at home on your balcony. From solar lights to garden gnomes – whatever makes you feel at home, feel free to get creative and personalise your balcony garden.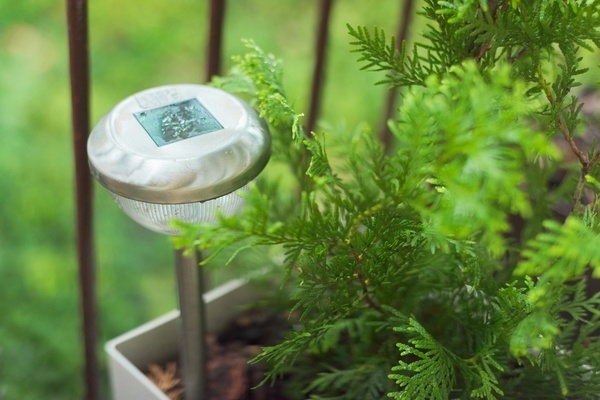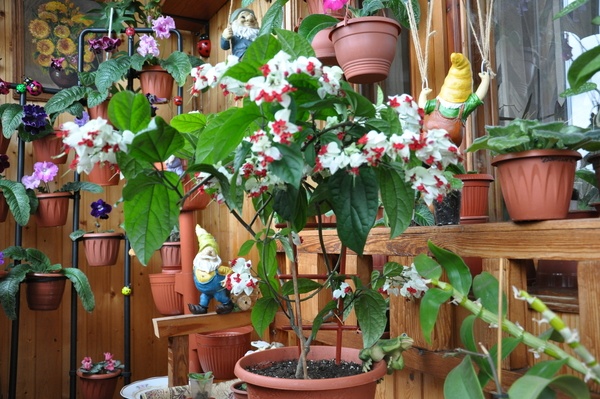 ---
Lighting
For evenings you might wish to add some lighting to your balcony garden. This might mean something practical, like a solar powered floodlight or spots. For a more atmospheric look you could add solar string lights or even some candles and lanterns.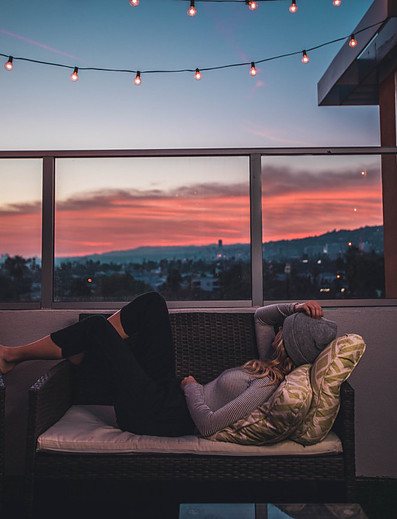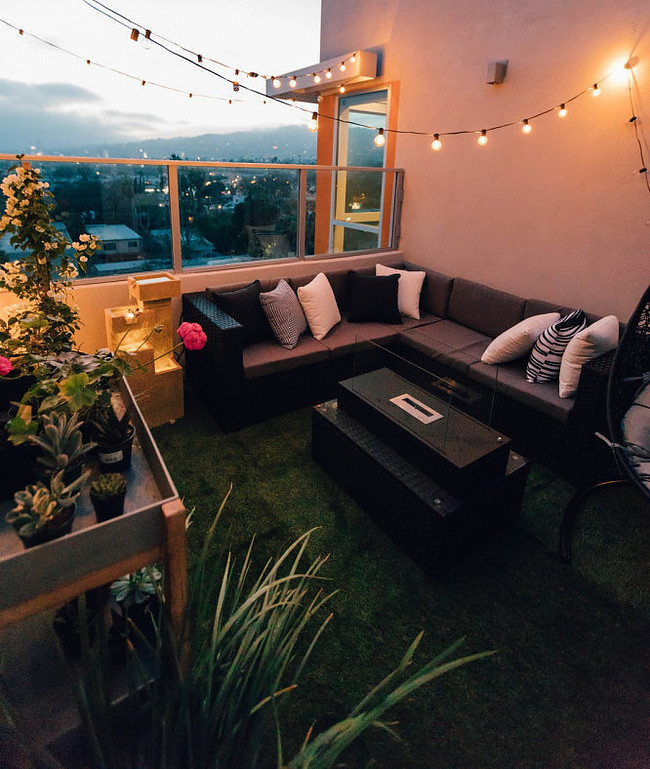 ---
Screening
Try adding screening for added privacy and protection from the wind. There are many fabric options available and others in natural materials like bamboo. Artificial plant screening is another good option, which is lightweight, weatherproof and ideal for balconies.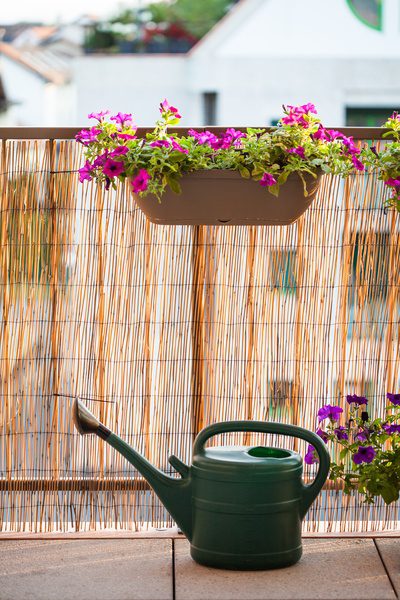 ---
Containers
If terracotta and wooden planters aren't a practical option for your balcony, then why not embrace the challenge and start thinking 'outside the box'? There are many everyday items that could be recycled / upcycled into hip, urban plant containers.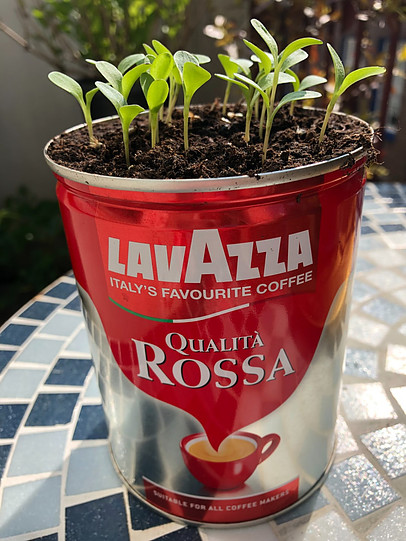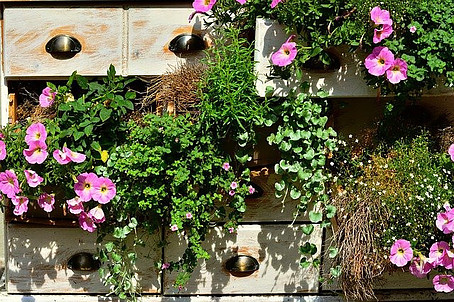 If that's not your thing, then remember that you can make use of the vertical space on your balcony by fixing containers to the wall or installing hanging baskets.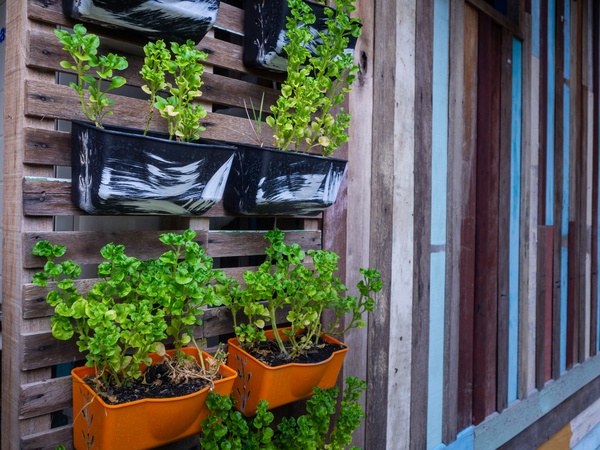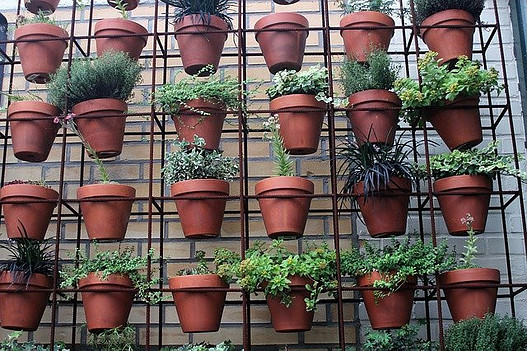 Final thoughts
So can you really turn your balcony into a garden? Of course! In fact, turning your balcony into an outdoor oasis can be a very fun and creative process, and it can also be much more manageable than a traditional garden might be.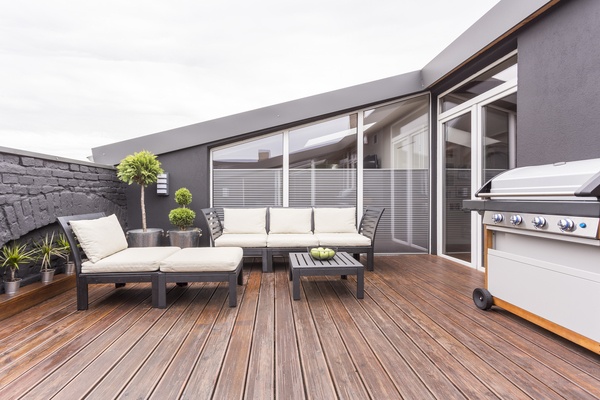 Decide how you want to use the space, make choices about layout and furniture and then get creative with your styling.
Choose practical plants that will help to make the most of your space without taking up unnecessary room and go for lightweight containers that are easy to move or even hang vertically.
Finishing touches like floor coverings, cushions and lighting can help to create an outdoor room that's inviting and has character.
Enjoy your balcony garden and don't forget to tell us how you get on – we'd love to see some pictures of your creations. Happy balcony gardening!