The Best Lawnmowers of 2021 – Which Should You Buy?
As I write this, we're in mid-March, the garden is springing into life and I'm sure you could watch the grass growing if you stand still for long enough. When I laid my lawn two years ago, I thought I'd made a smart move buying my push along cylinder mower from Argos for about fifty quid. No cables, no petrol, no noise, no problem…or at least I had thought…
The reality is – it's a bit of a pain, and even our small (but slightly bumpy) lawn seems to take ages to mow! So, here I am shopping for a new mower, trying to narrow down a shortlist from the plethora of models available. If you're also in the market for a new mower this year, then I hope this post will save you some time and help you find the perfect mower for your garden.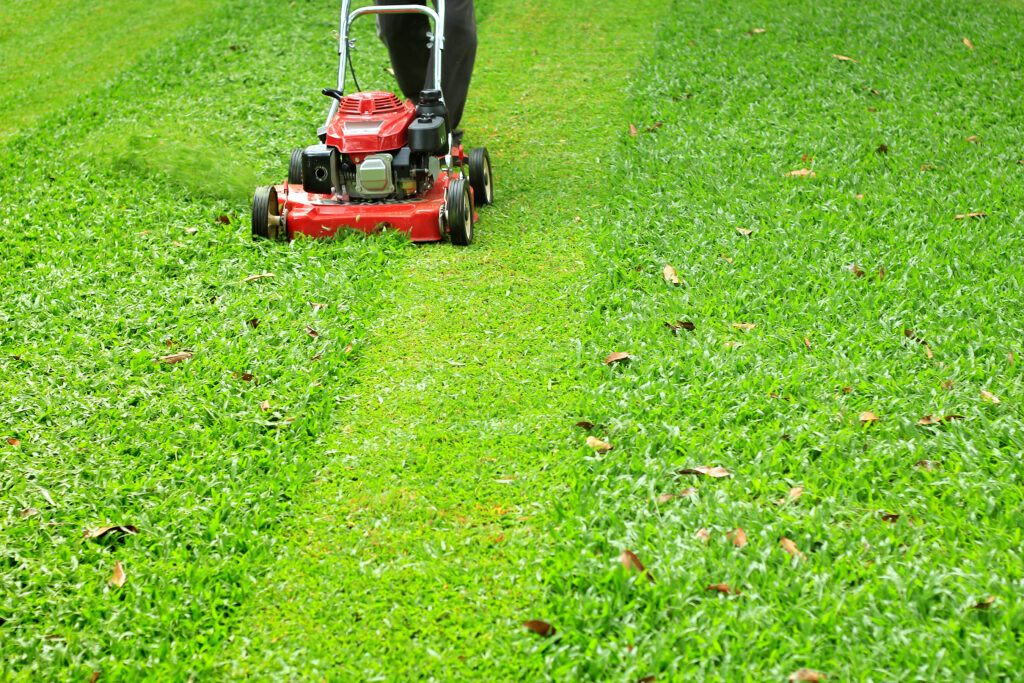 Before we get into the facts and figures, it's worth mentioning that there are three main types of powered mower…
Electric (with a cord)

Electric (cordless)
Petrol
In this post, we'll compare three great options within each category – covering mowers for small, medium and large areas.  Besides thinking about specific features, you might find it useful to to decide which type might be best suited to you and your garden (petrol, cordless or corded) and then narrow it down from there.
Petrol Mowers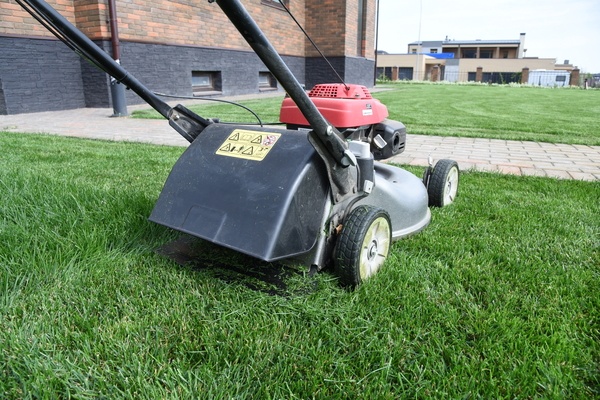 You might like the noise, you might the freedom to roam without cables. You might just love the smell of a four-stroke engine in the morning! There are many reasons why you might wish to go for a petrol mower. In some cases, you might wish to mow somewhere away from an electric supply – for example, if you have an allotment or even a particularly large plot of land at home. It can be a hassle laying out extension leads and some cordless models might lack the oomph of a petrol mower. Here are three popular petrol mowers available at the moment which are packed with features and seem to be getting great reviews…
Sprint 410P - 125cc Petrol Mower
Amazon price checked as at 27/03/2021
Mountfield HP185 - 125cc Petrol Mower
The Mountfield HP185 is a great all-rounder with lots of great features. It has 6 different cutting heights from 22 – 65mm, a huge 60 litre cuttings box and also has a mulching function. If you're looking for a fairly-priced, mid-range petrol mower then this should be a good bet.
Amazon price checked as at 05/04/2021
Hyundai HYM510SPE - 196cc Petrol Mower
The Hyundai HYM510SPE is, quite frankly, a bit of a beast! It's big and powerful enough to take on most lawns, even if you have a large plot. Weighing in at around 48kg, it's a reassuringly solid piece of kit but is self-propelled, so pushing it round will be a breeze. It also comes with Hyundai's 3-year warranty.
Amazon price checked as at 05/04/2021
Cordless Electric Mowers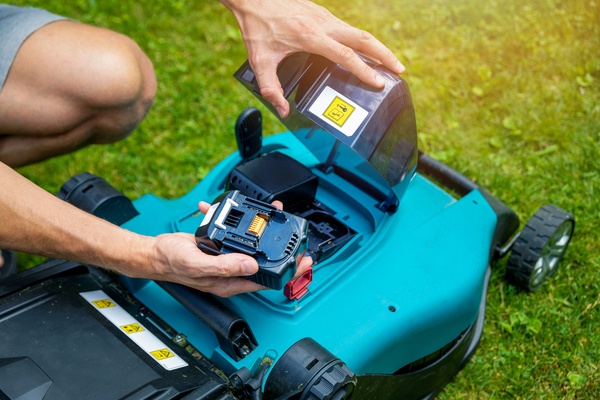 If you consider how brands like Tesla and others have revolutionized the car industry with electric vehicles, then maybe it's not surprising that advances in battery powered technology are changing how we use home appliances and power tools. The obvious benefit, of course, is that you don't have to mess about with extension leads. So, with a cordless mower you essentially have unlimited range. However, if you have a large lawn to mow, then it's worth checking what kind of battery capacity and typical runtime you can expect before buying. Of course you can always buy extra batteries and swap them over when required. When buying a cordless mower it's also worth thinking very carefully about brand selection and whether you own any other cordless tools or plan to buy them in the future. Some run on batteries that are compatible with other tools in the range – so for instance, you might have one set of batteries and charger that you can use for all of your power tools; including mowers, strimmers, drills, jigsaws etc… With that in mind then, also be wary of cordless mowers being sold without batteries or charger included – this is more common that you might expect. The three mowers listed below are all great options…
1. Einhell GE-CM 18/33 Cordless Mower
Amazon price checked as at 05/04/2021
Sprint 370P18V Cordless Mower
Amazon price checked as at 05/04/2021
Hyundai HYM40LI420SP Cordless Mower
Amazon price checked as at 05/04/2021
Electric Mowers (Corded)

If you have an electric supply and cables are no problem, then an electric mower with a cable can be a simple and cost effective option. Corded mowers are often lightweight, easy to store and cost effective. They also mean that you won't have to wait for charging batteries or mess about with oil and petrol. Plug them in and you can mow away continuously without having to worry about running out of power. Of course, you might need to check the cable length before buying and consider whether you'll have enough range to reach you entre lawn. By definition then, perhaps corded mower are not the best option for very large areas, where you need the freedom to roam longer distances. Here are three popular electric mowers that are feature packed and receive great reviews..
Flymo EasiMow 300R - 1000w Electric Mower
Amazon price checked as at 05/04/2021
Bosch Rotak 34 R - 1300w Electric Mower
Amazon price checked as at 05/04/2021
2. Hyundai HYM3800E - 1600w Electric Mower
Amazon price checked as at 05/04/2021
Or…get a robot to do it for you!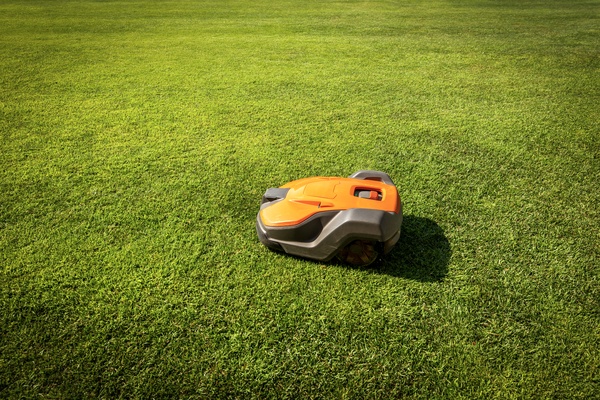 If mowing the lawn all seems a bit too much like hard work, then perhaps it's even worth looking for a robotic lawn mower to do the job for you? There are a surprising number of models available now and the prices tend to start from around £300 upwards. Having looked through a number of the most popuar models, it seems that the Flymo Easylife 200, or it's bigger brother the Easylife 350 are leading the way and come with a great range of features.
If you have the budget and are into your garden gadgets, then perhaps this is worth a look?
Things to consider
Hopefully you're now a step closser towards deciding which mower to buy for your garden. Even if the models listed aren't quite right for you, then at least you might have a better idea about which type you might go for. It comes down to weighing the balance between features and budget. If you list your requirements first, then you should be able to make a better decision about exactly what you'll need from your mower. How big is your lawn? How much range do you need? What shape is your lawn – will you need to cut awkward areas with tight corners? Can you plug into a main electric supply? Who will be using your mower and how often?
Finish and cuttings
There might be lesss obvious features that you hadn't thought of. For example, to get that stripey lawn effect you'll need a mower with a rear roller. Think about what you'll do with grass clippings – for large lawns it might be worth going for a larger capacity. Some models have a mulching function – this basically means that the grass clippings are finey chopped and dispersed around on evenly as you mow, so that they resulting 'mulch' will provide nutrients to the lawn as it breaks down into the soil.
Cutting Heights
While it might seem attractive to have a range of cutting heights on offer, it's worth remembering that (if you're like me) you might only end up using one or two of these settings for the life of the mower. Rather than being drawn by the number of height adjustments, it's worth paying more attention to the cutting range. Most will cut as low as 25cm, which should give you a nice, neat finish. For new lawns or those that are under repair, you might wish to use a higher setting to allow new blades to get established.
Mower Size and weight
There is also the matter of storage. You'll probably find that electric, corded mowers are a better option for where storage is tight. You might also want to check the weight of the mower and decide whether you'll be moving it around your garden. Some of the larger, more powerful options are 'self-propelled' – great for heading in a straight line along your lawn, but not so fun if you have to lift it up some concrete steps each time you want to  store it.
Warranty
One final consideration is manufacturers warranty. Yes, there's the standard 12-months statutory warranty as you'd expect, but some brands will actually provide extended warranties free of additional charges – such as Hyundai, who typically seem to offer a 3 year manufacturers warranty including UK parts.
Final thoughts
It's a lot to think about, but if you start with defining a budget and then choosing 2 or 3 of the features that are most important to you, then you should be able to start narrowing it down. Good luck finding your new mower – please let us know in the comments which mower you went for and we'd love to know how you get on with it. Happy gardening!
Disclaimer:
Although every effort was made to provide correct and accurate information within this post, we can not be held responsible for any errors, discrepancies or changes that may affect the listed products and their details.  Pease use this as a starting guide and carry out your own research and due diligence before making any purchases.
This site does use affiliate links which may attract commissions, should purchases be made as a result of clicking through affiliate links. However, products are recommended based on genuine research, opinion, experience and with the utmost of integrity.