Vertical vegetable gardening is a great way to make the most of your space, whether you have a small garden or even a balcony or roof terrace.
You can easily grow herbs, fruit, and vegetables in a vertical garden, and making use of height helps to maximise your yield. Check out these vertical vegetable garden ideas and get growing today!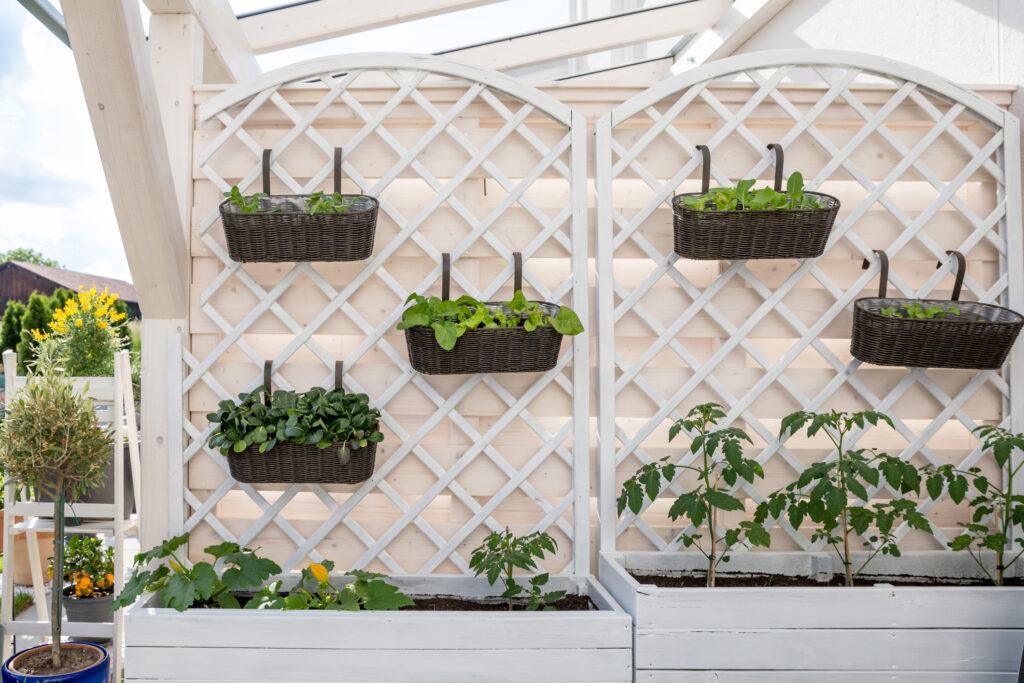 ---
Benefits of a Vertical Vegetable Garden
More efficient use of space
Easier to manage and maintain
Less soil erosion
Reduced water usage
More accessible – gets everything up off ground level
---
What to Grow in a Vertical Vegetable Garden
There are many fruits and vegetables you could try in a vertical garden. With a little imagination, there's really no limit to what you could try!
Here are some ideas that would work well…
Tomatoes
Cucumbers
Peppers
Eggplants
Squash
Lettuce
Spinach
Strawberries
Beans, peas, and herbs also do well in vertical gardens. When planning your vertical vegetable garden, consider the following:
– The amount of sunlight your plants will need
– The type of plants you want to grow
– How much maintenance you are willing to do
Once you have an idea of what you want to grow, it's time to get creative and start building!
---
Hanging Wall Planters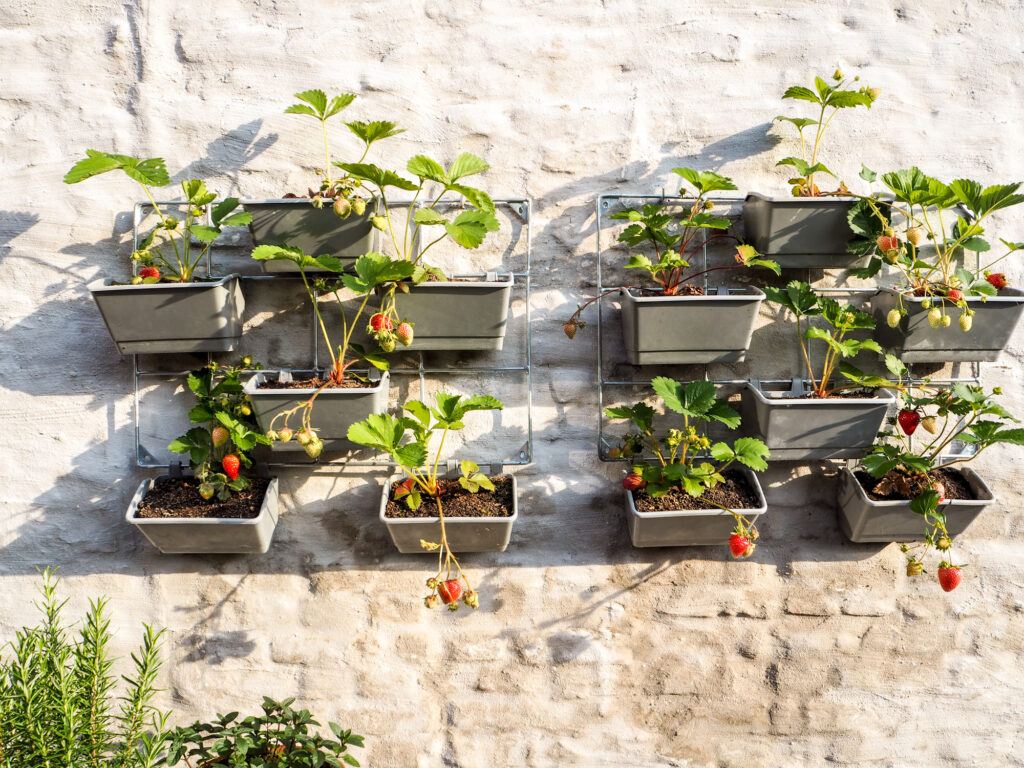 This is a great option if you have a blank wall that could support the weight of hanging planter boxes. Wooden or plastic planters could work well, and there are many different methods for fixing them to the wall.
If using an existing wall isn't an option, then there are also free-standing options.
---
Vertical Planter Frame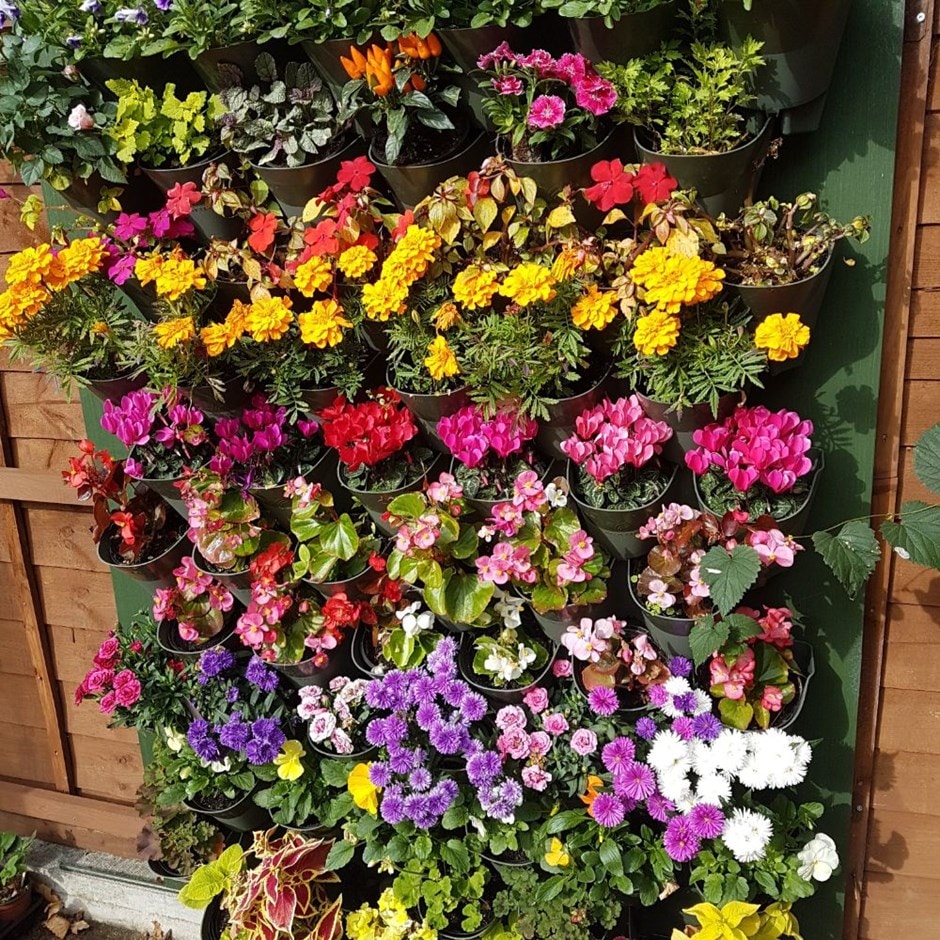 There are various ways to mount planters in vertical arrangement. The most common approach is to mount several smaller planters on a self-supporting stand. There are many DIY plans available online, and it might make a fun project for the weekend.
If DIY isn't your thing though, then you could just buy something ready-made. How about this set of wall planters made from recycled plastic?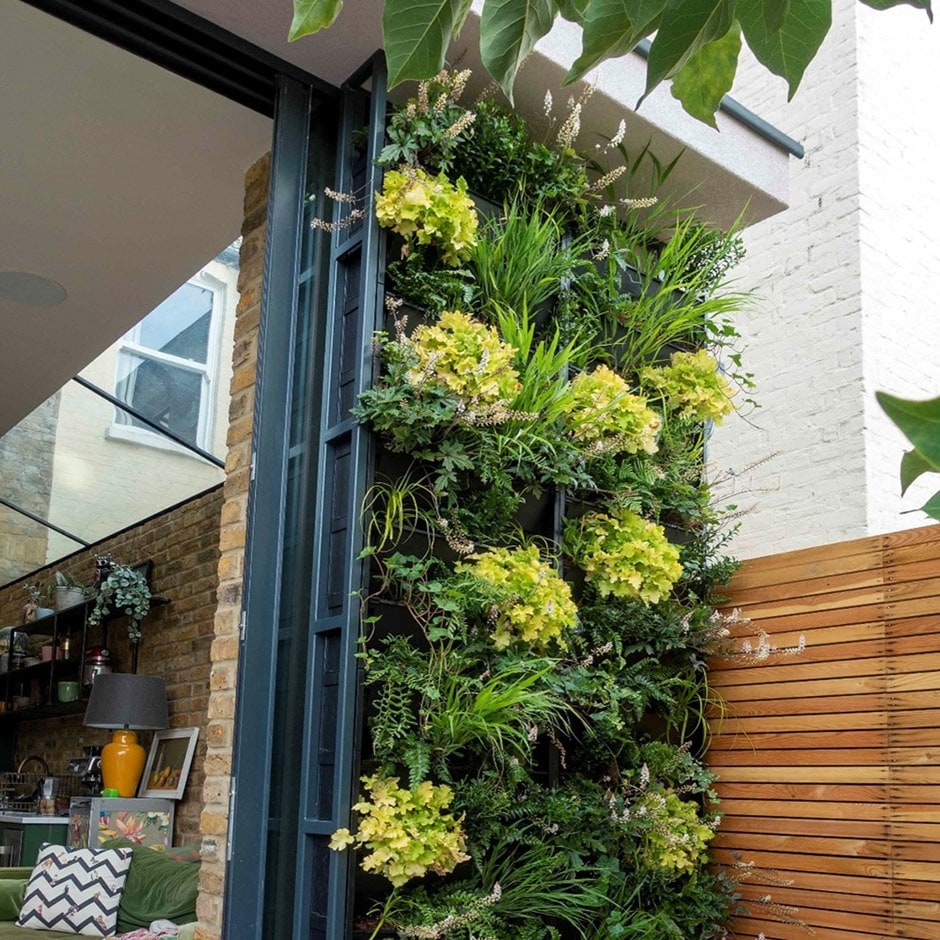 This Plantbox wall panter is made in the UK and even includes a self-watering system. The result is a living wall, that could be used to grow all kinds of tasty produce.
---
Wood Pallet Garden
A wood pallet garden is a very popular option and a great upcycling project. Pallets are relatively cheap (or even free) and usually easy to find. Plus they're sturdy and look great.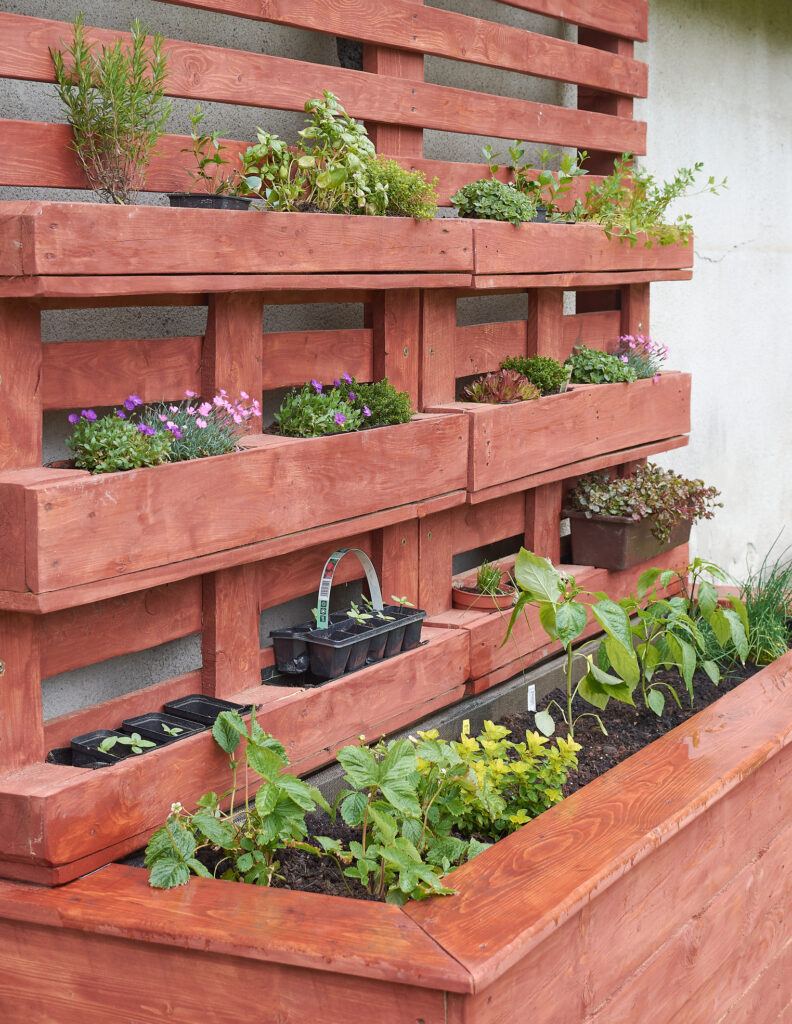 Remove any nails or staples and sand down any rough edges. You could even add a coat of paint to brighten it up.
---
Trellis Vertical Garden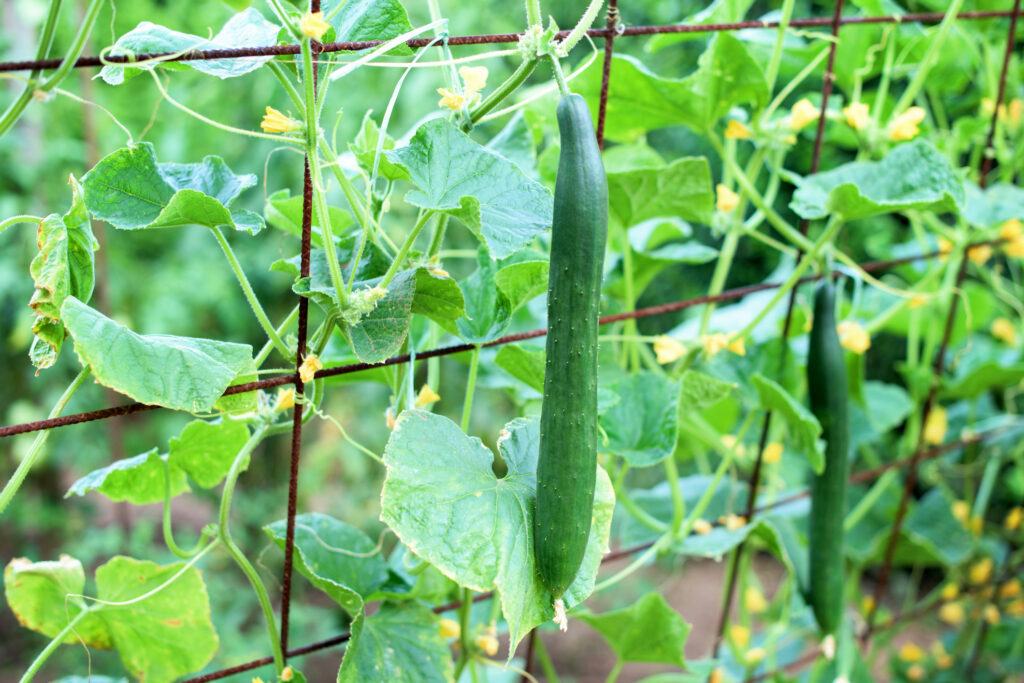 This is a good option if you want to grow climbing plants like beans or peas. You could build your own trellis using netting, plastic mesh, bamboo canes or chicken wire. You could also buy one ready-made. Once you have your trellis in place, simply train your plants to grow up it, tieing them in where necessary.
---
Hanging Pots
Hanging pots are a great way to create a vertical garden. Plus, they're perfect for small spaces like balconies or porches. Just make sure you choose a spot that gets plenty of sunlight.
Tomatoes, peppers, strawberries, and herbs are all great candidates for hanging pots. And if you go with Dwarf varieties, you'll have even more options. Just make sure your pots have drainage holes, and water regularly. With a little care and attention, your hanging garden will soon be thriving.
---
Gutter Garden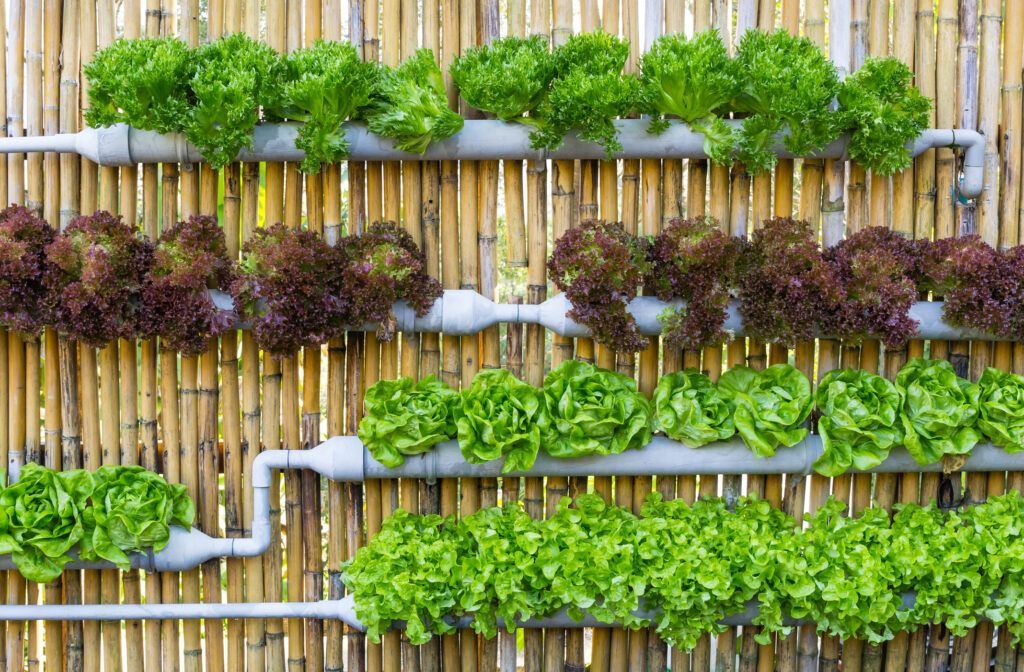 This type of vertical gardening is not only effective but also cheap and relatively easy to set up. All you need is a length of guttering, some potting mix, and your choice of plants. Water regularly and in no time you'll have a bountiful harvest hanging right outside your window. So if you're looking for a unique way to grow your favorite fruits and veggies, why not give guttering a try?
---
Use Garden Structures
Don't forget to make the most of existing structures you have in your garden. Things like pergolas and archways can be ideal for climbing plants, such as beans or even grape vines.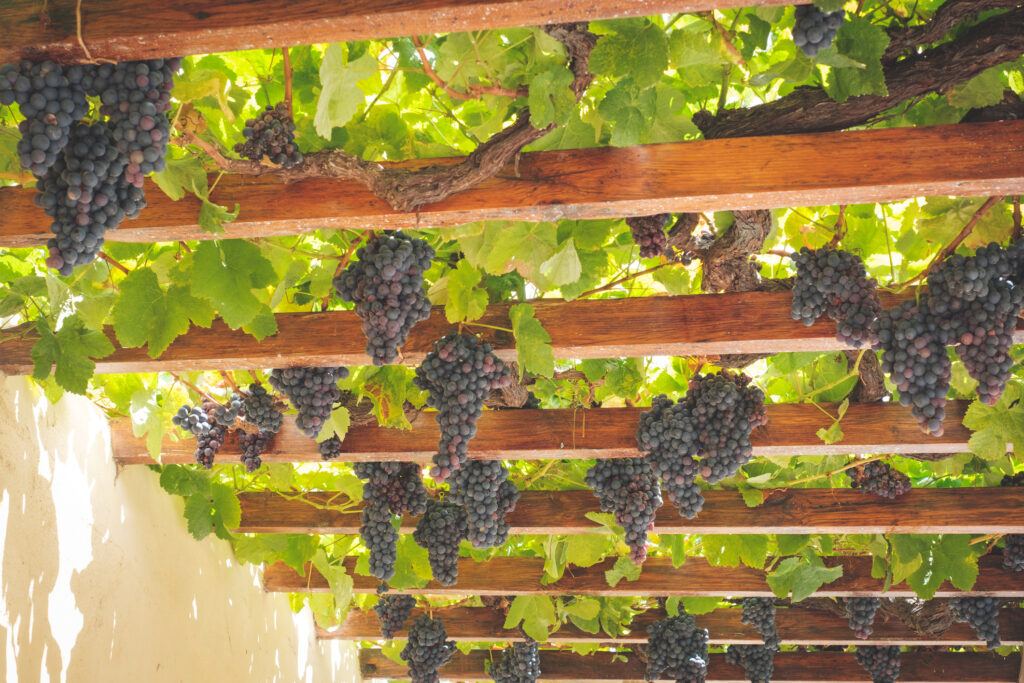 Hanging Baskets
You can also work from the top downwards. Suspend colourful pots or hanging baskets from overhead to create a wall of fruit and veggies. You could try strawberries, leafy vegetables, peas or trailing varieties of tomatoes.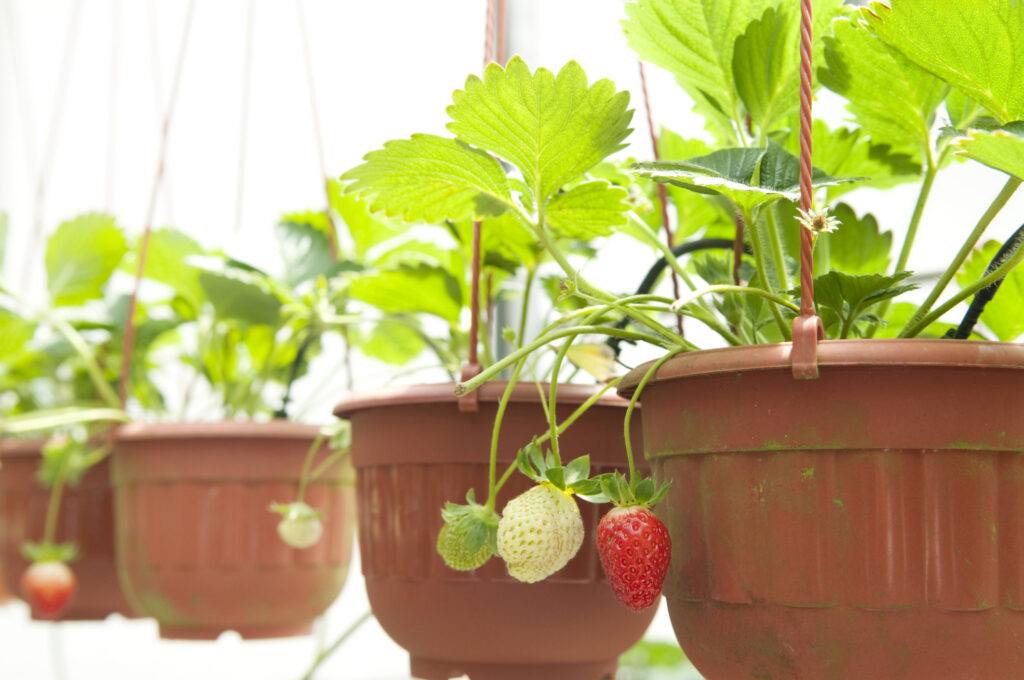 ---
Which is the Best Setup for You?
When deciding which vertical garden method to use, it's best to think about which produce you're likely to grow.
Things like herbs and lettuce will do ok in fairly shallow containers and won't weigh too much. These would be ideal for gutter gardens or hanging pots.
On the other hand, things like squashes or cucumber plants can get very heavy and need a much larger volume of soil for their roots to thrive. For these larger plants, plant in the ground or large planters, and then train upwards with trellis.
With a little imagination, things like wooden pallets can be repurposed to grow most fruit and vegetables.
---
Final Thoughts
As you can see, there are many different types of vertical gardens. So whatever type of space you have, and whatever plants you want to grow, there's sure to be a solution that will work for you. So, why not get creative and start growing today!
Do you have a vertical garden? We'd love to hear about it – tell us in the comments below!
You might also like: Plan A Vegetable Garden – An Easy Guide