Looking for a way to add some extra seating to your garden? Or maybe you're just looking for a new DIY project to keep you busy over the weekend. Either way, we've got you covered. In this blog post, we'll be sharing 11 simple ways to build a garden seat. From using reclaimed materials to upcycling old furniture. We have plenty of DIY garden seating ideas to choose from. So gather your tools and let's get creative!
---
1) Wooden Garden Bench
If you're looking for a weekend project that's both rewarding and relatively inexpensive, then building a wooden garden bench might be just the thing. This can be a fairly simple project that can be completed with only basic DIY skills and tools, and there are plenty of plans available online to get you started.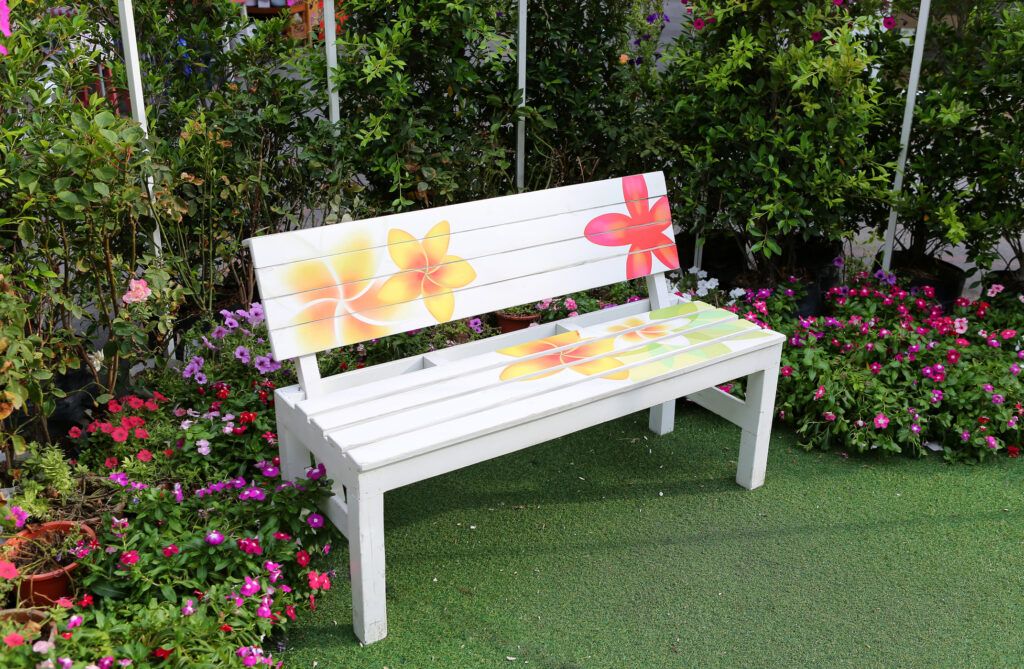 You can make your bench as ornate or as rustic as you like, and it's a great way to add some extra seating to your garden. Best of all, building your own bench is much cheaper than buying one, so it's a great way to save some money. So why not give it a try? You might be surprised at just how easy it is.
---
2) Cinder Blocks Bench
Cinder blocks are similar to concrete blocks but lighter and not as tough. However, for a simple garden bench or two, they're just about perfect! There are various ways to do it – either just using the blocks themselves, or laying some timber between two stacks. Whichever method you choose, building a sturdy cinder block bench is quick and easy and will add some extra personality to your outdoor space.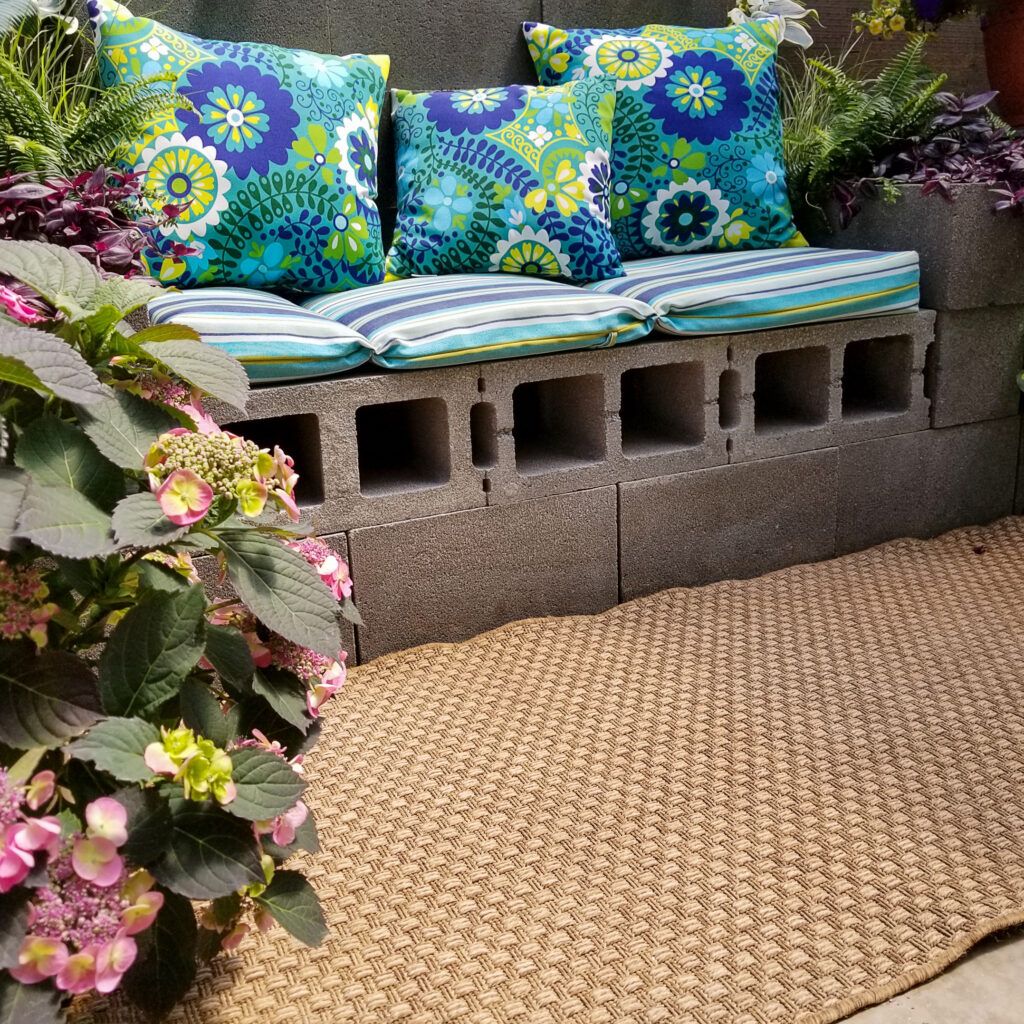 Just make sure the blocks you select are uniform in size. Second, use construction adhesive to glue the blocks together for added stability. Finally, finish off the bench with a layer of weather-resistant sealant. With just a little bit of effort, you'll have a bench that will provide years of enjoyment.
---
3) Stone Gabion Seating
Gabions are traditionally used to build walls and other structures, but they make for surprisingly comfortable benches too. Gabion benches are made by filling a metal cage with rocks or stones – available from most builders' yards and DIY suppliers. They are strong and sturdy and can be made in any size or shape. Plus, you get to choose which type of rock to use, so you can customise it to match your garden décor.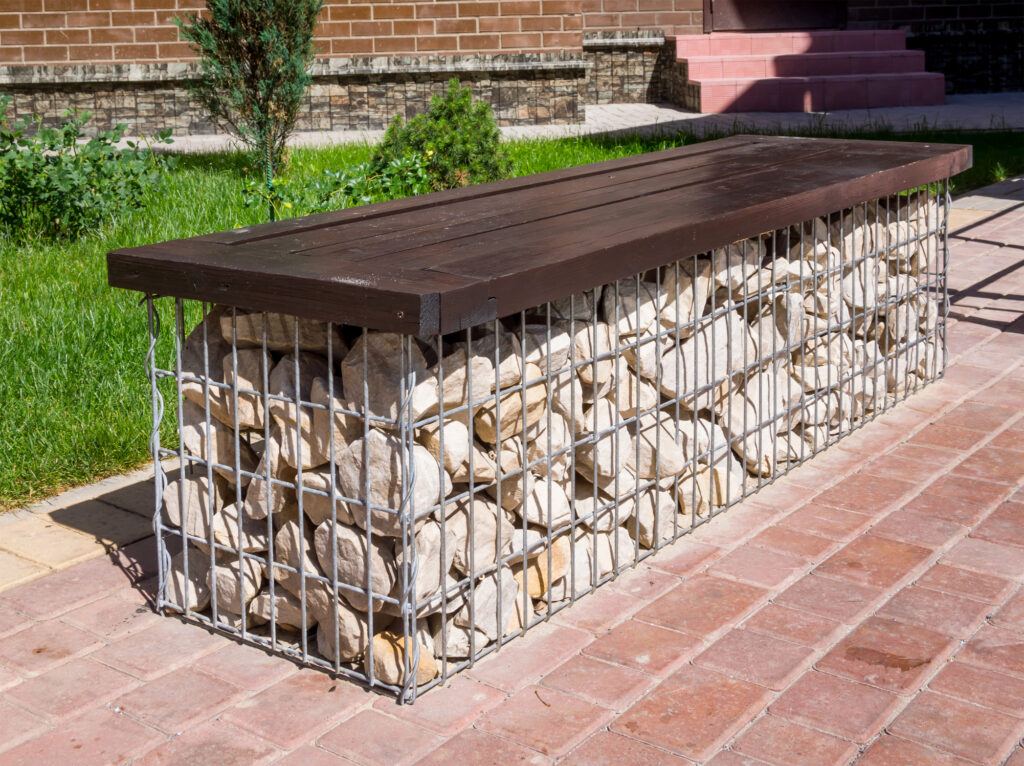 Best of all, gabion benches are relatively easy to make. Just be sure to wear gloves and safety glasses, and to work slowly and carefully. With a little time and effort, you can create a one-of-a-kind bench that will add character to your garden for years to come.
---
4) Log Seat
You know what they say – one man's trash is another man's treasure. And when it comes to logs, that couldn't be more true. While some people might see a pile of logs and think firewood, the DIY-savvy among us see an opportunity for creating some amazing outdoor furniture.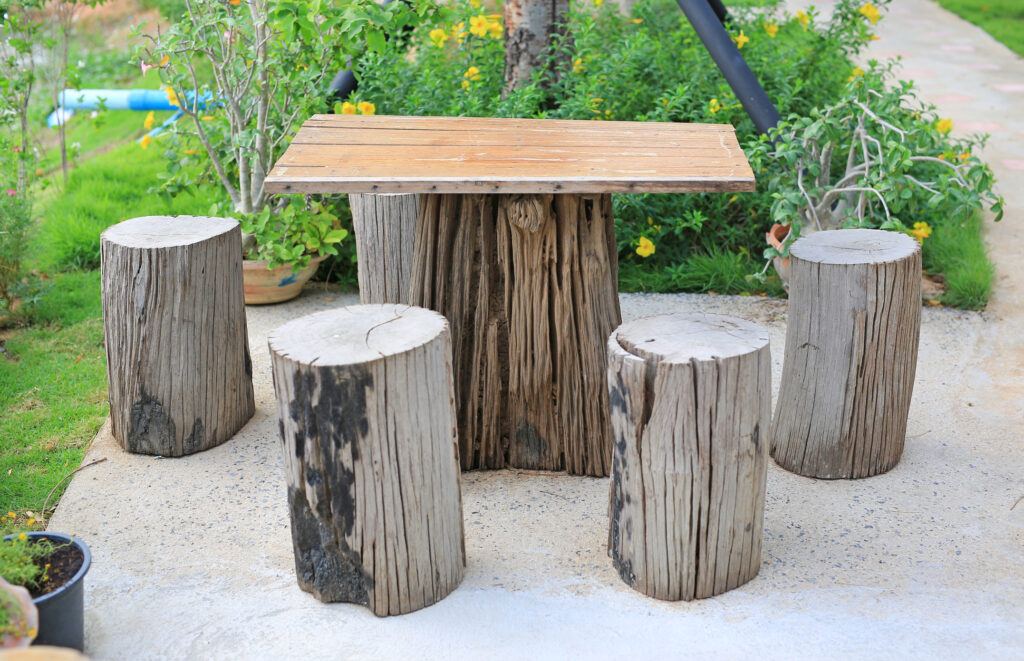 Logs can be transformed into everything from rustic benches to Adirondack chairs, and the best part is that they won't break the bank. So next time you're feeling inspired to tackle a gardening project, consider using some logs to create some unique and stylish furniture for your outdoor space. Who knows – you might even start a trend.
---
5) Wooden Pallet Seat
If you're looking for a DIY, upcycling project that will add a touch of rustic charm to your garden, look no further than an old wooden pallet. With a little bit of effort, you can transform an unused pallet into a comfortable seat that will provide the perfect spot for reading, relaxing, or enjoying the outdoors.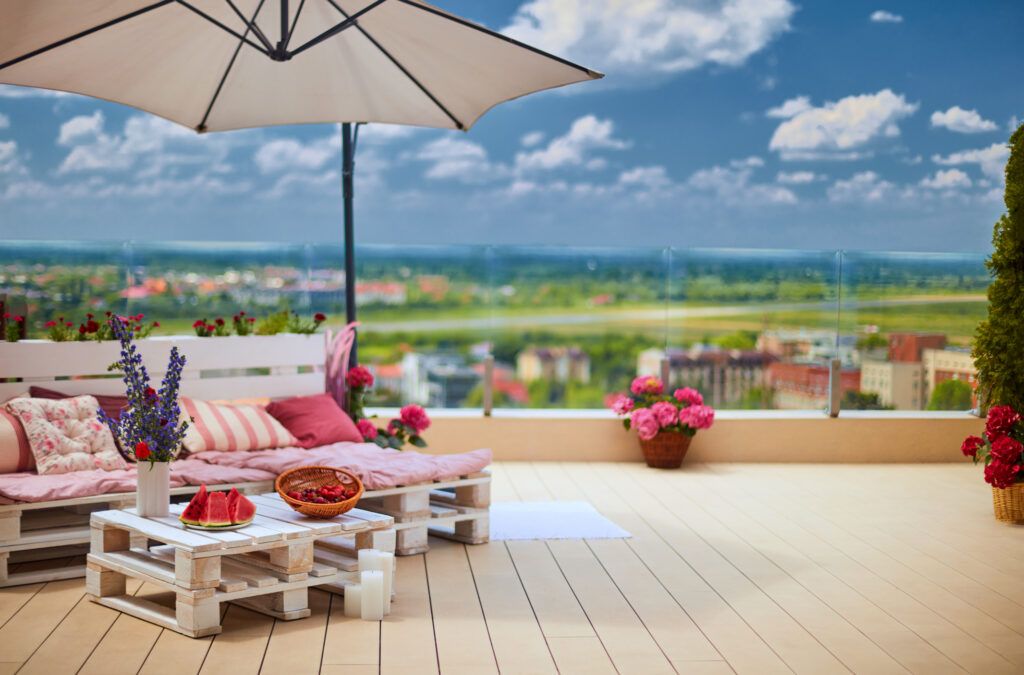 Pallets are easily sourced and usually free, making this a very budget-friendly project. And with a little bit of elbow grease, you can transform an ordinary pallet into a charming garden seat. Simply sand down the rough edges, add some cushions and pillows, and voila! You've got yourself a one-of-a-kind seat that will make your garden guest jealous.
---
6) Recycled Tyre Seating
If you're looking for a unique and eco-friendly way to furnish your outdoor space, why not try using recycled tyres? Tyre seating is a fun and creative way to add some personality to your garden, and it's also a great way to help reduce waste. Best of all, it's easy to do!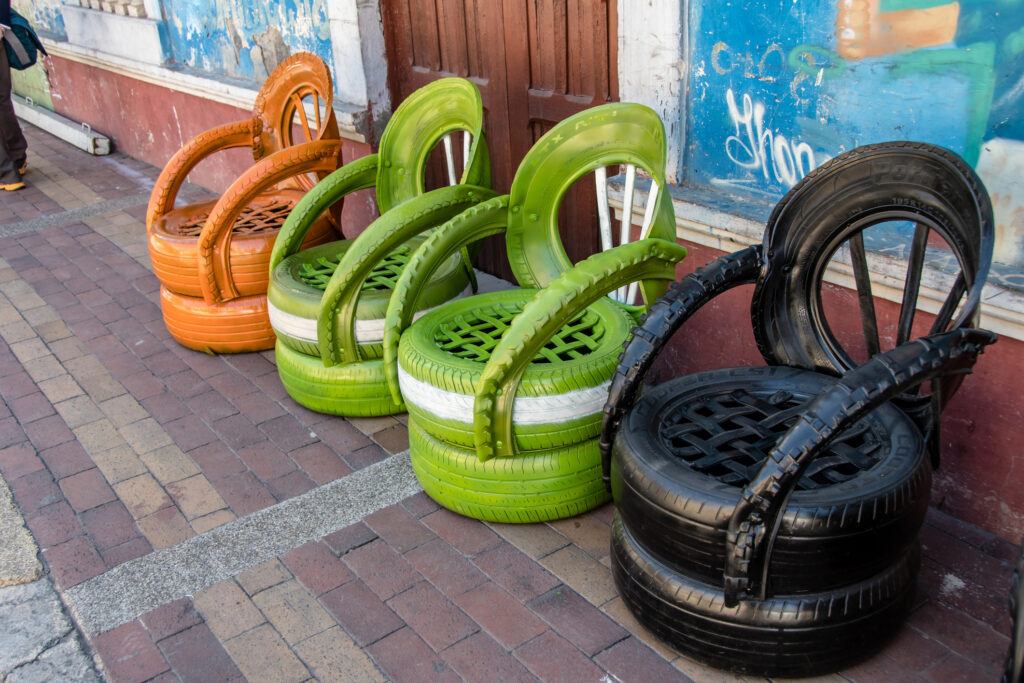 Tyres are durable and weather-resistant, making them ideal for outdoor use. Simply upcycle old tyres by painting them in bright colours or covering them with fabric. Then, stack the tyres to create interesting shapes, or use them as individual seats. Add some cushions for extra comfort, and you're all set! So next time you're looking for Garden furniture, think outside the box – or in this case, inside the tyre!
---
7) Planter Seat
If you're looking for a garden bench that's both functional and stylish, why not try your hand at building a DIY garden bench with planters? This type of bench is a great way to add extra seating to your outdoor space while also giving you a place to tend to your plants. And the best part is that it's relatively easy to build, even if you're a beginner.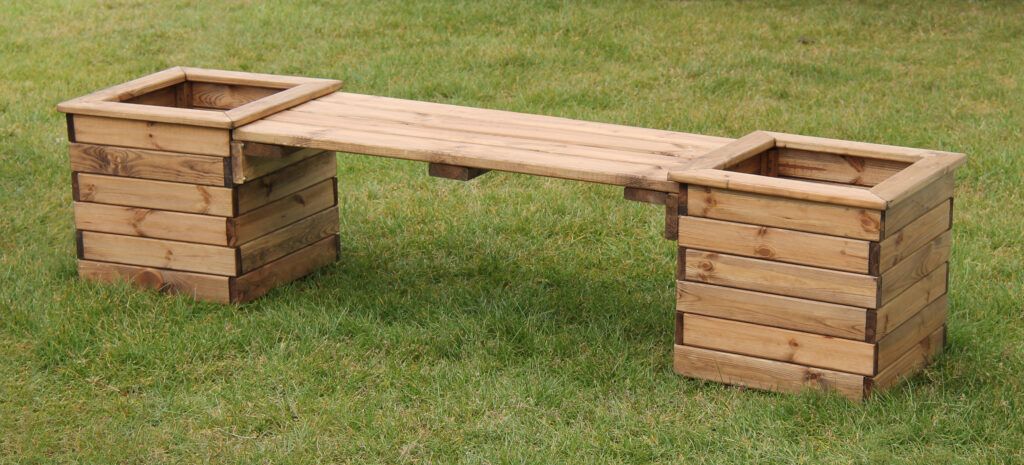 Just start by measuring and cutting the lumber for the frame of the bench. Then add the planters, using either pre-made ones or ones that you've built yourself. Once everything is in place, fill the planters with soil and plants, and enjoy your new garden bench!
---
8) Hay Bales
If you're looking for a cheap and easy way to add some extra seating to your garden, why not try making your own DIY hay bale seats? Hay bales are widely available and relatively inexpensive, and they make great makeshift seats.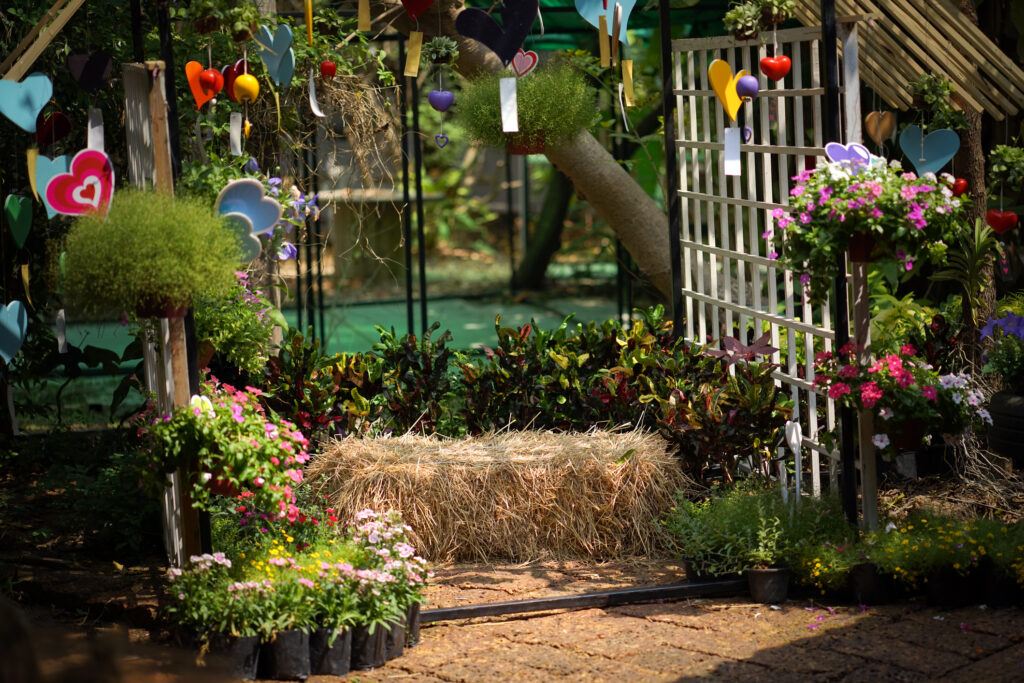 Just stack a few bales together, cover them with a blanket or tarp, and voila – instant garden furniture! Hay bale seats are also surprisingly comfortable, thanks to their soft, springy texture. So if you need some extra garden seating, and you like the rustic farmyard vibe, give DIY hay bale seats a try!
---
9) Swing Seat
If you're feeling ambitious, then why not try building yourself a DIY swing seat? Although it might be a little trickier than a normal bench or chair, the extra effort will pay off when you can enjoy lazing about in your creation.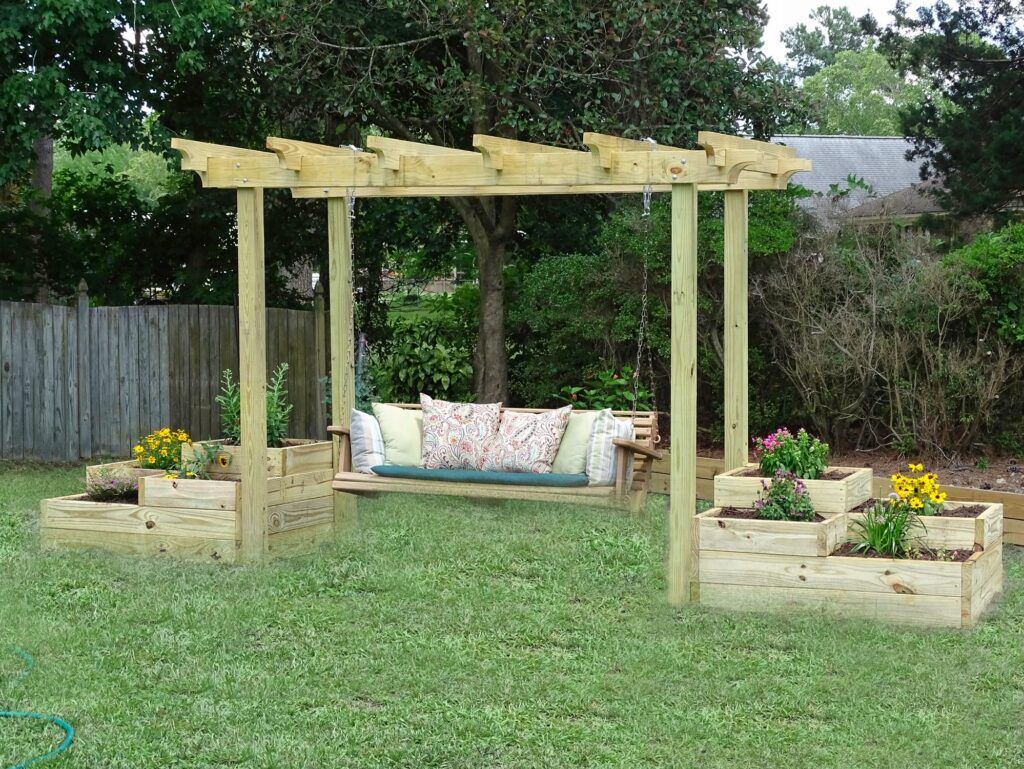 You might already have a pergola or gazebo that would be strong enough to take the weight. Otherwise, you'll need to construct a fairly substantial frame to support the weight. Some kind of timber would be the obvious material but you may also use something like steel if you have the tools and the know-how.  Then you can hang your swing seat using ropes or chains – don't forget the comfy cushions.
10) Bench around a tree
Building a bench around a tree is a classic way to add some extra seating to your outdoor space. And it's not as hard as it looks! You can even use upcycled old kitchen chairs as a base. Just make sure to measure the tree trunk first, so you know how big to make the bench.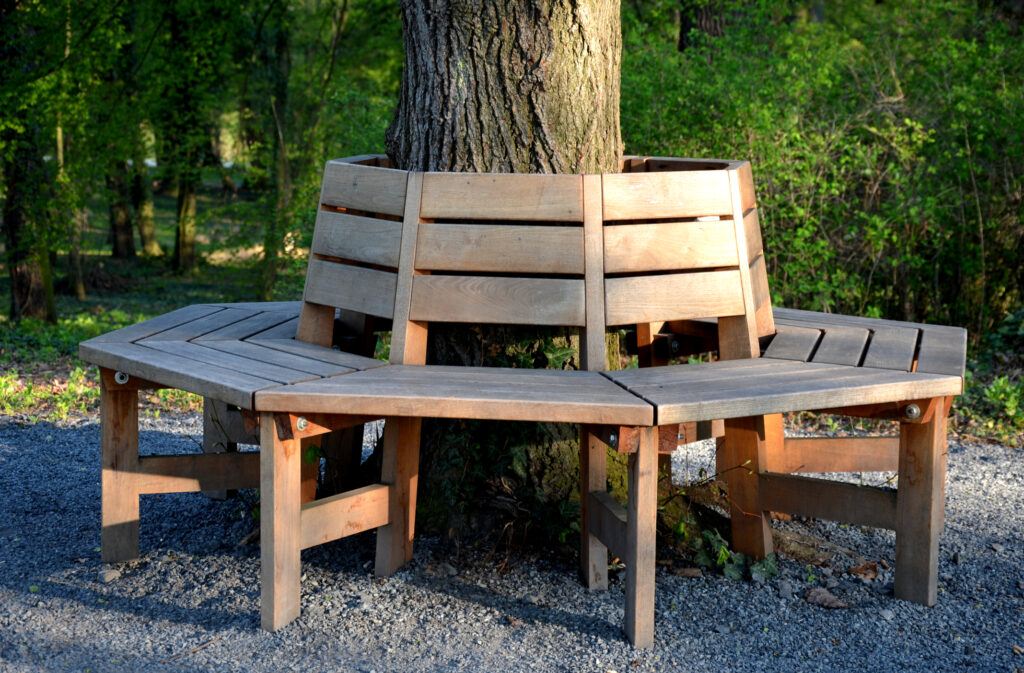 Once you have your dimensions, cut the boards to size and assemble the bench using screws or nails. If you want to get fancy, you can add some trim or paint the bench in a fun colour. But whichever way you choose to do it, building a bench around a tree is a great way to add some extra seating to your garden.
---
11) Deck Boards
Deck boards are a very useful starting point for any garden furniture. They're easy to work with, relatively inexpensive and pre-treated to cope with being out in the elements. While many decking areas use the grooved side, you can always turn them over for your seating – use the smooth side for comfort.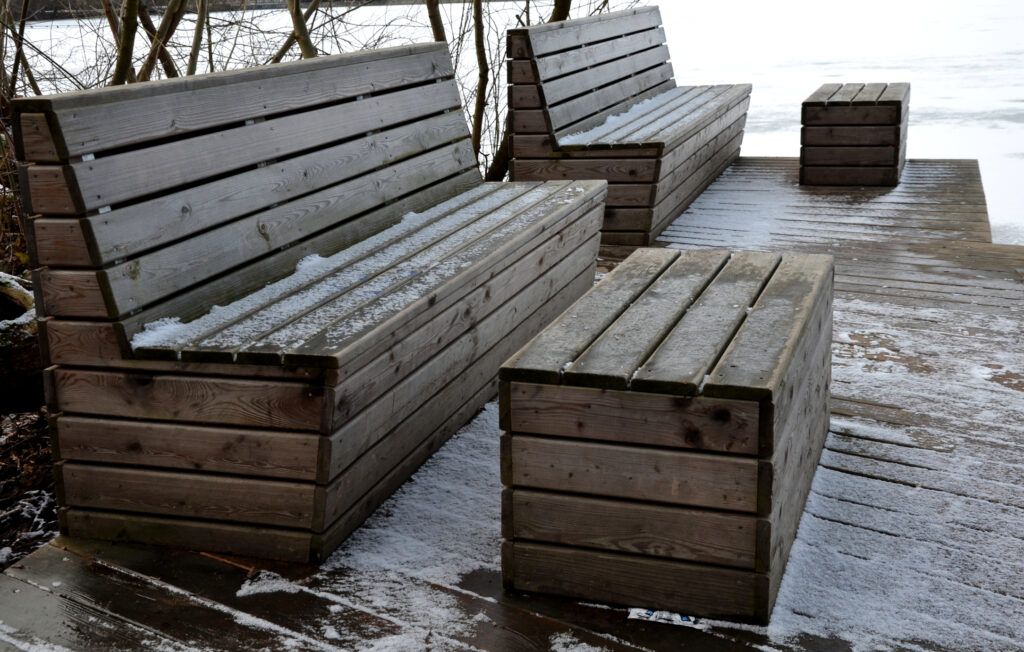 To get started, cut your decking boards to size and then screw them together to form a rectangular frame. If you want to add legs, then you can use anything from old chair legs to trellis uprights. Either use more deck boards for the seat top or you could add a layer of chicken wire to support seat cushions.
Final thoughts
As you can see, there are lots of ways that you can add extra seating to your garden without spending a fortune. So next time you need some extra seats for a party or event, why not try one of these DIY garden seating ideas? You might be surprised at how easy it is to build your garden furniture – and how much fun you have in the process!
Do you have any other great ideas for adding extra seating to a garden on a budget? We'd love to see your own DIY creations – share them with us in the comments below!
You might also like: Garden Seating Area Ideas: Create the Perfect Outdoor Seating Area in 8 Simple Steps