A garden filled with fragrant plants and flowers is sure to be a delight for the senses. In this article, we'll explore some highly scented flowers that are both popular and easy to grow in your garden.
From sweet-smelling roses to aromatic lavender, there is sure to be a plant or flower that will appeal to you. If you're looking for plants that have a beautiful fragrance, check out this top 10 fragrant flowers list…
---
1) Hyacinth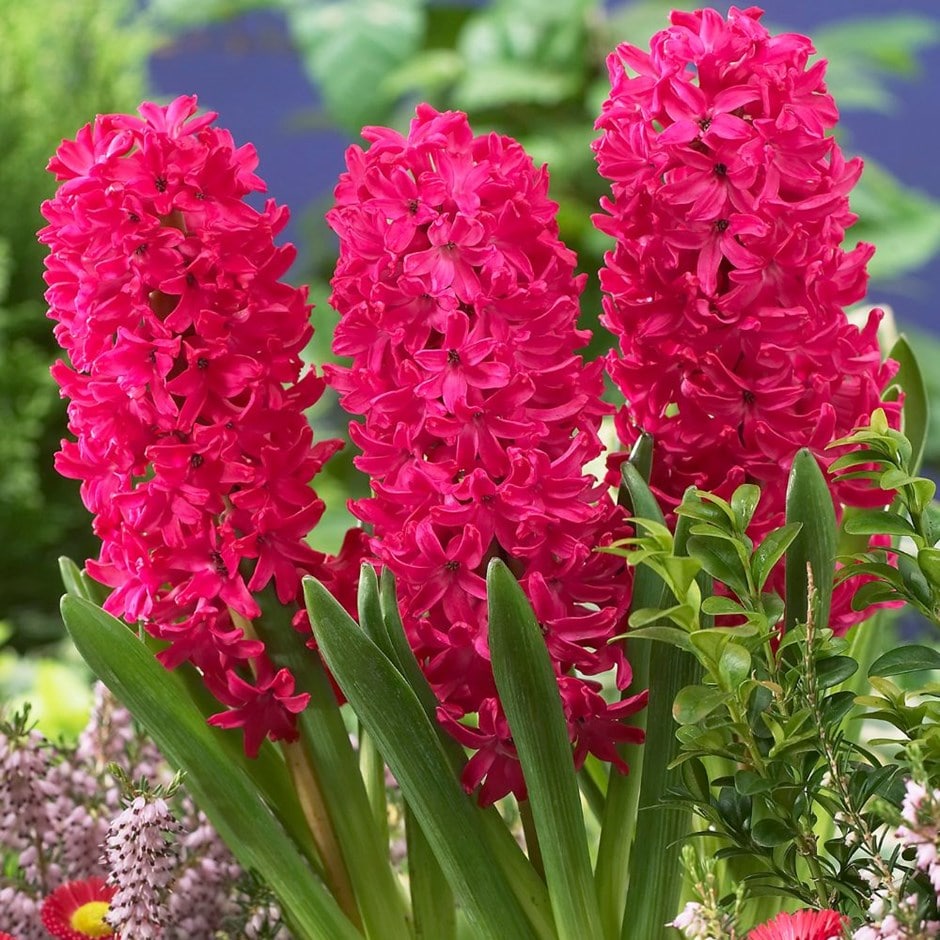 Hyacinths are one of the most fragrant flowers you can grow in your garden. They come in a variety of colors, including blues, pinks, and whites, and they bloom in the springtime. Just like other bulbs, they're easy to grow and they make a great addition to any garden.
Hyacinths are also one of the first flowers to bloom in the spring, giving a much-needed boost as we emerge from the dark days of winter. Plant them in the autumn, and you'll be rewarded with an early dose of colour and their sweet, heady fragrance will fill the springtime air. You could arrange them in beds and borders or to really enjoy them, grow them in pots for easy placement around patios, or the entrance to your home.
---
2) Rose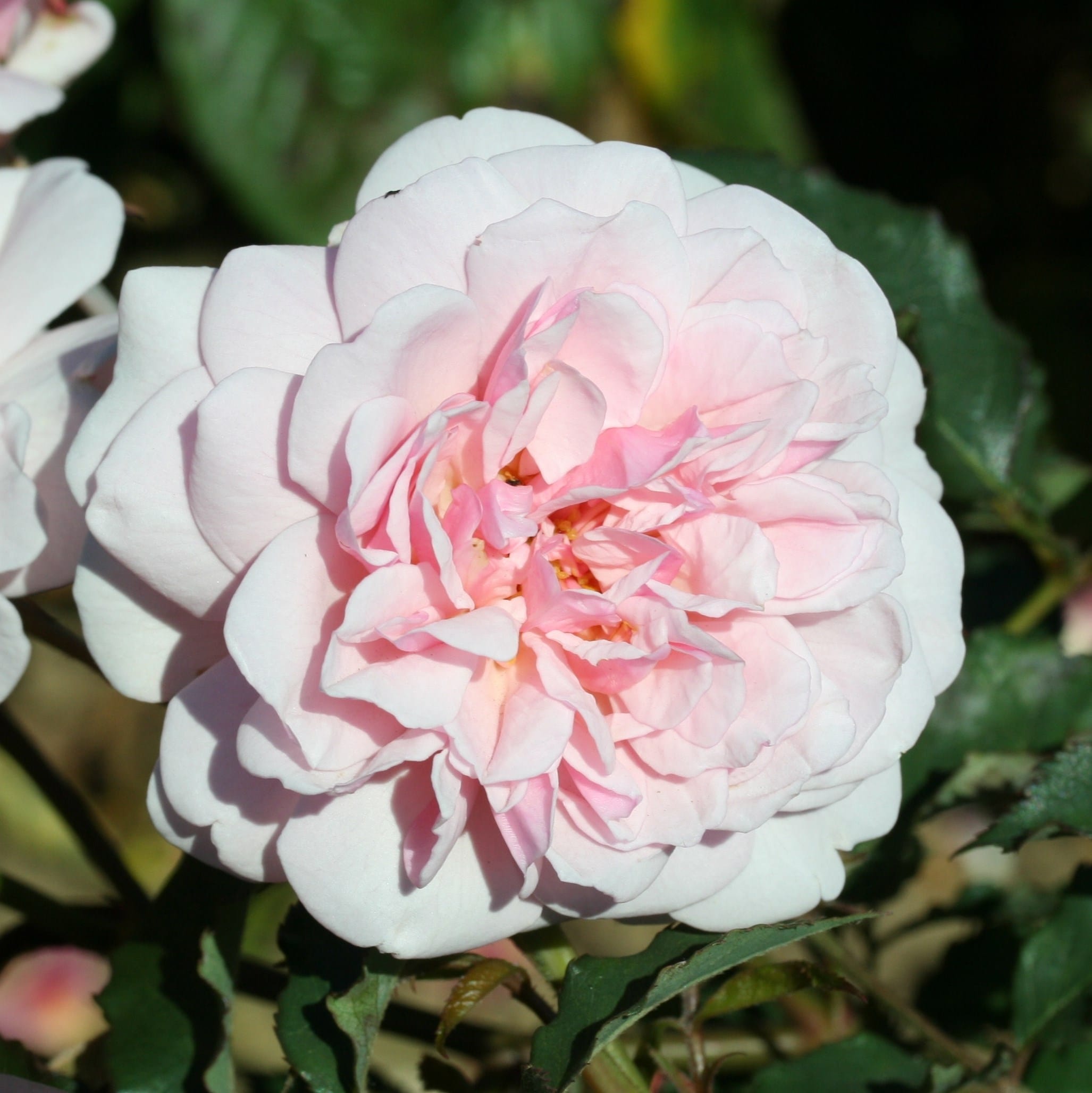 There's nothing like the fragrance of a freshly bloomed rose to fill the air with romanticism. A symbol of love, roses have been revered for centuries for their beauty and tantalising scent. And while red roses are most associated with passion, these flowers come in a wide range of colours, from classic white to lemon yellow or even deep burgundy.
Each flower is made up of dozens of tightly petaled layers that gradually unfurl to reveal its centre. They typically bloom in the spring and summer, but with proper care, they can provide colour and joy all year long. With so many roses to choose from, you might find it useful to check out our guide – Types of Roses: Choosing the Best Roses to Grow.
---
3) English Lavender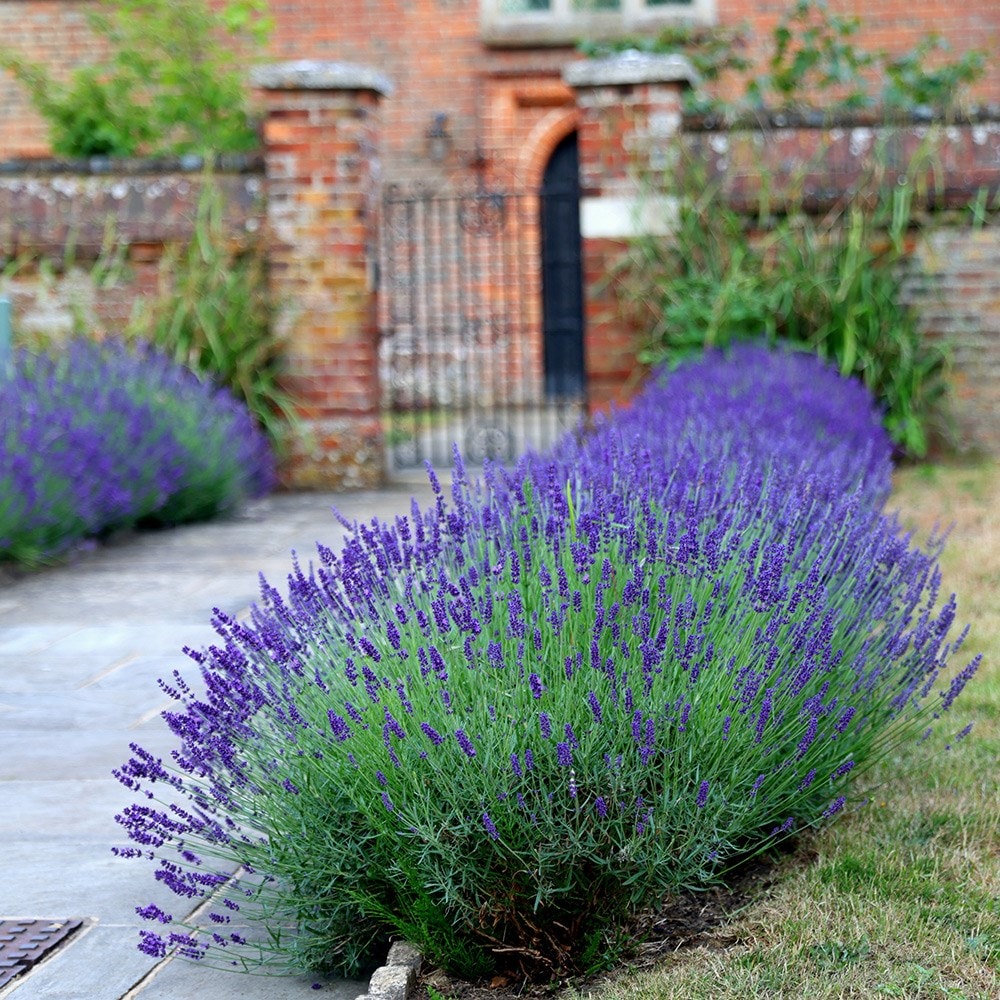 If you're looking for a plant that's both beautiful and fragrant, English lavender is a great choice. The flowers are a deep purple color, and they release a lovely scent when they're blooming. The plants themselves are fairly low-maintenance, and they make a wonderful addition to any garden.
Lavender is said to have calming and relaxing properties. Some people even use it in aromatherapy. Lavender oil is often used to make soap, perfume or potpourri. The leaves can even be used to make tea. If you are looking for a fragrant, low-maintenance shrub for your garden, English lavender is a perfect choice.
---
4) Lily of the Valley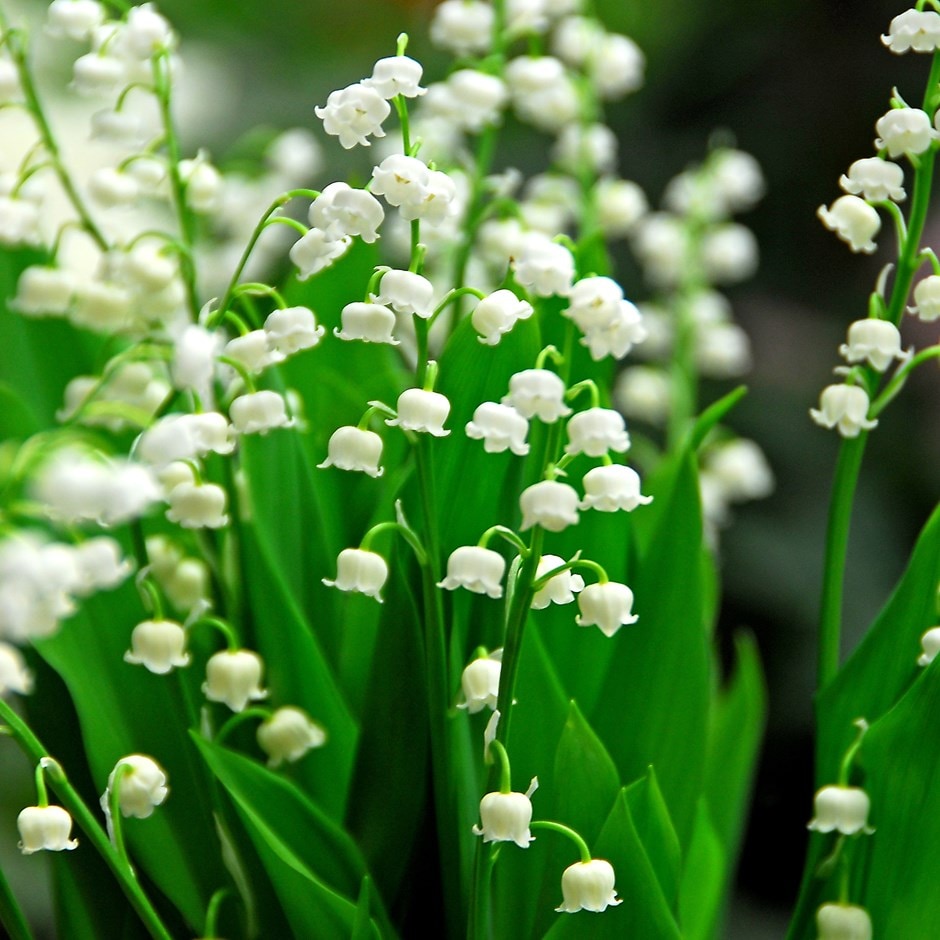 Lily of the valley is a beautiful and delicate flower that is often used in perfumes and other fragrances. The flowers are small and white, with a sweet, floral scent. They grow in clusters on long stems, and the plant itself has a creeping, spreading habit. The plant thrives in moist, shady conditions and is often found growing in woods or along stream banks.
In addition to its beauty and Fragrance, Lily of the valley is also known for its medicinal properties. The plant contains compounds that have been shown to have heart-protective effects, and it has also been used traditionally to treat fevers and seizures. Today, Lily of the valley is still beloved by gardeners and fragrance enthusiasts alike. Its sweet scent and lovely blossoms add a touch of elegance to any setting.
---
5) Jasmine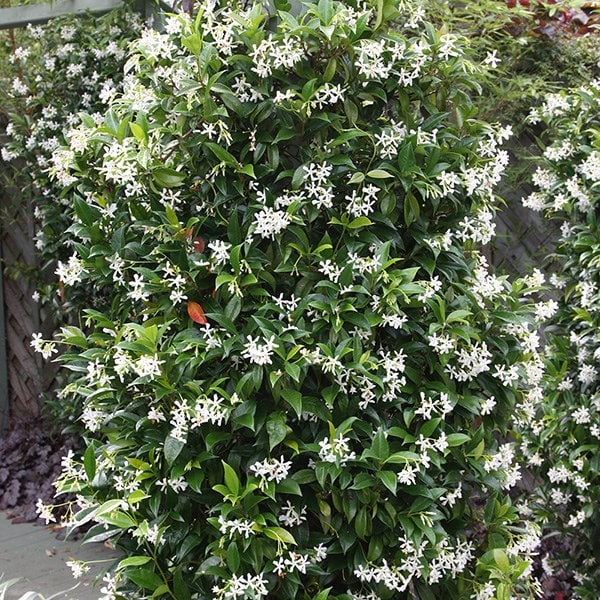 The Jasmine plant is best known for its sweet fragrance, which has made it a popular ingredient in perfumes and essential oils for centuries. Jasmine flowers are also incredibly beautiful, with their delicate petals and dainty shape. The plants themselves are relatively easy to care for and can be grown indoors or out. Jasmine can also be a fast-growing plant and can be trained to climb walls and trellises.
When it comes to choosing a jasmine plant for your home, there are many different varieties to choose from. They can be grown in most climates, but some will fare better in cold climates than others. No matter which type you choose, the intoxicating fragrance of jasmine will fill your space with a sense of magic and wonder.
---
6) Sweet Pea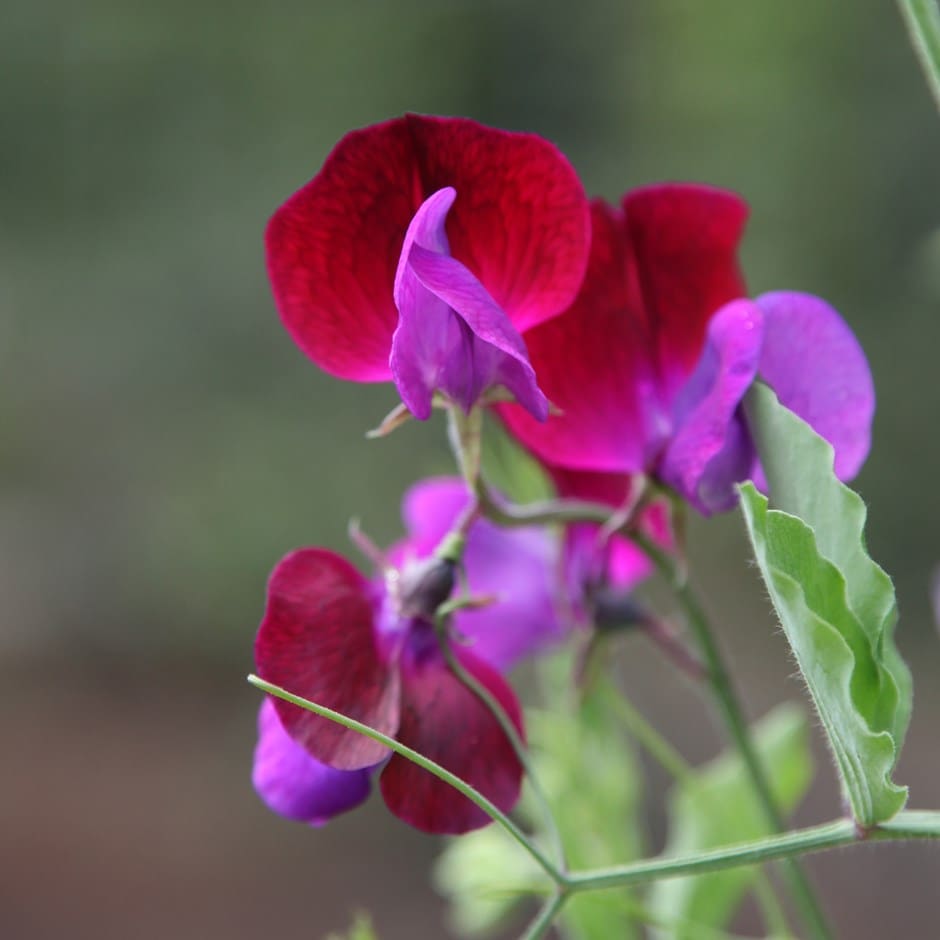 Sweet pea is a flowering plant native to Sicily, Cyprus, southern Italy, and Greece. It's an elegant, annual climber, that can often be seen growing on fences and trellises. With their delicate and sweet-scented flowers, they've been cherished by gardeners for centuries.
Sweet peas are best planted in the spring and they will bloom from late spring through until the autumn. They're beautifully fragrant and often used in bouquets and perfumes. They also come in various colours, including blue, purple, pink, red, and white. The fruits are pods that contain small brown peas (although these are not edible). Sweet Peas are relatively easy to grow, and they make an excellent addition to any garden.
---
7) Buddleja (Butterfly Bush)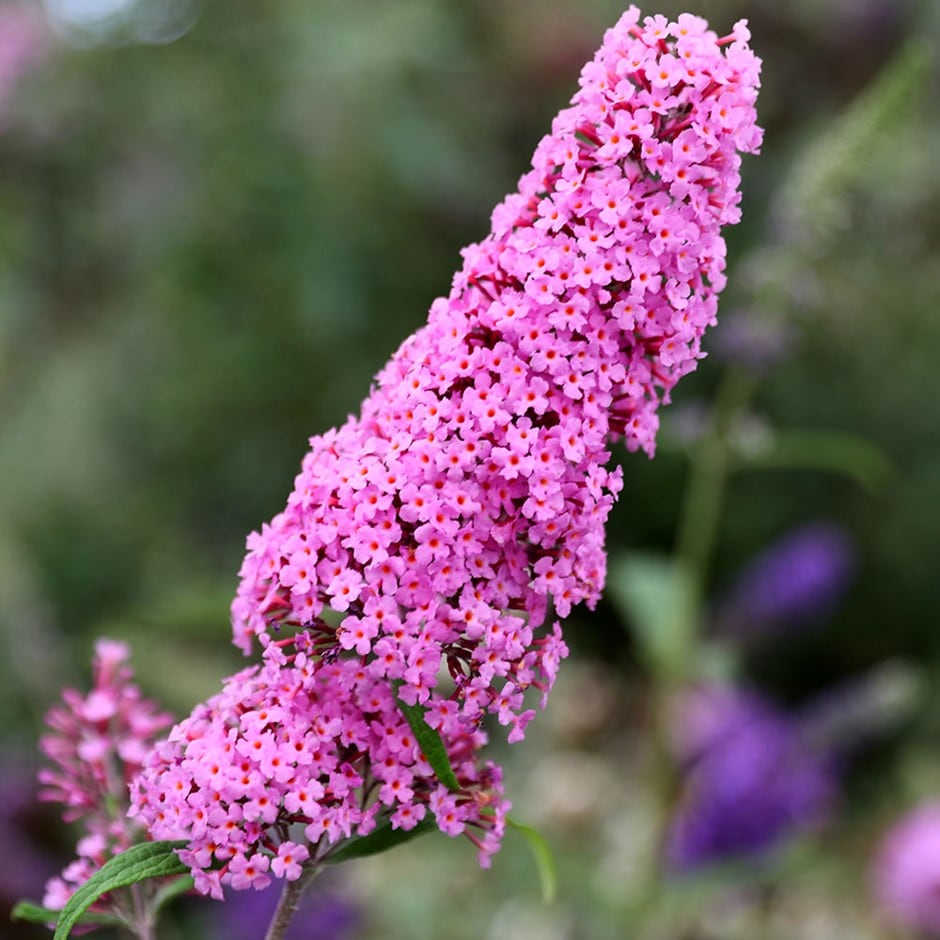 Buddleja, (also known as the butterfly bush), is a species of flowering plant that is native to Asia, Africa, and South America. It's so named because it's a favourite food source for butterflies. It grows quickly and can reach a height of 10 feet within just a few years, with flowers that come in a variety of colors – including white, pink, purple, and yellow. Besides being attractive to look at, the fragrance of the flowers is sweet and spicy, and it can be enjoyed from up to 15 feet away!
Buddleja is also known for its ability to tolerate poor soil and drought conditions. Here in the UK, it's not uncommon to see it growing wild on waste grounds and along the side of railways. If you're looking for a low-maintenance plant that will add colour and interest to your garden, the Buddleja butterfly bush is a great choice.
---
8) Evening Primrose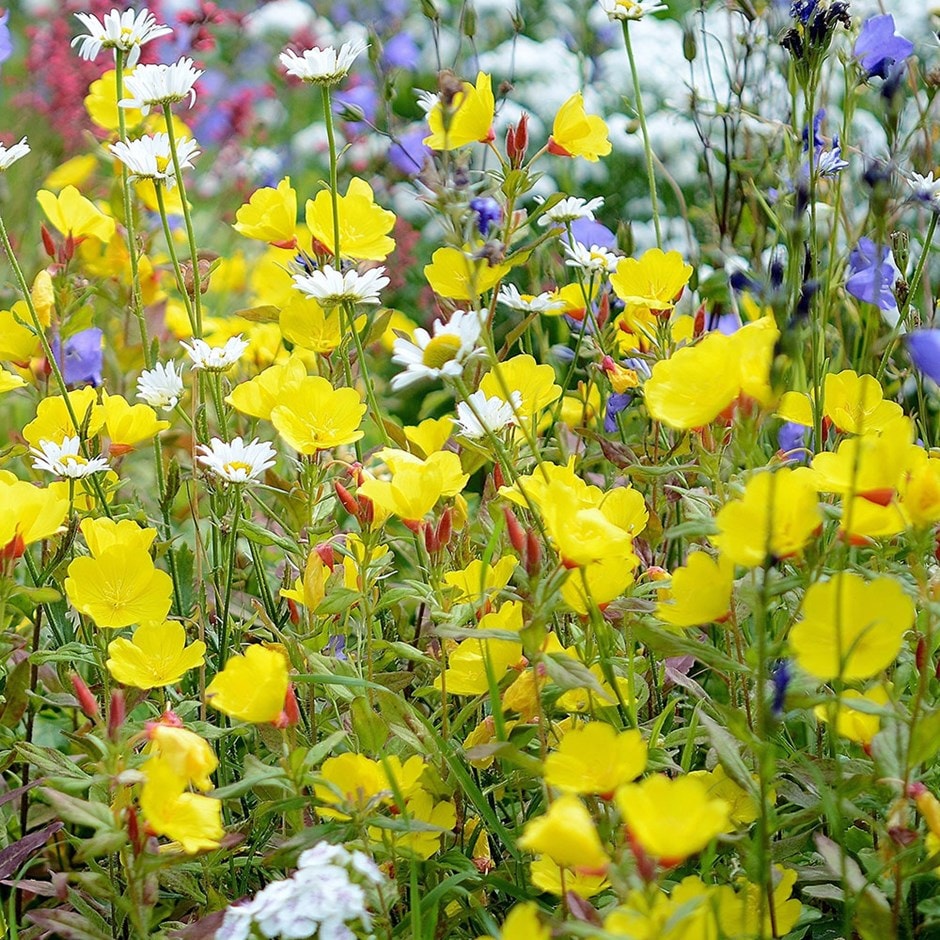 The Evening Primrose is a charming little flower, native to North America. The fragrance of the evening primrose is sweet and delicate, with flowers that are usually white or pale yellow. It can grow to around 1.5 metres tall and is found in nature amongst open woods, along roadsides, and on waste grounds.
One truly enchanting feature of the Evening Primrose is the way that the flowers open up each night, filling the dusk air with their delicate fragrance. They then close up again in the morning and the cycle repeats. Besides being a great plant for wildlife, the seeds are also used to make evening primrose oil, which has many uses.
---
9) Magnolia Tree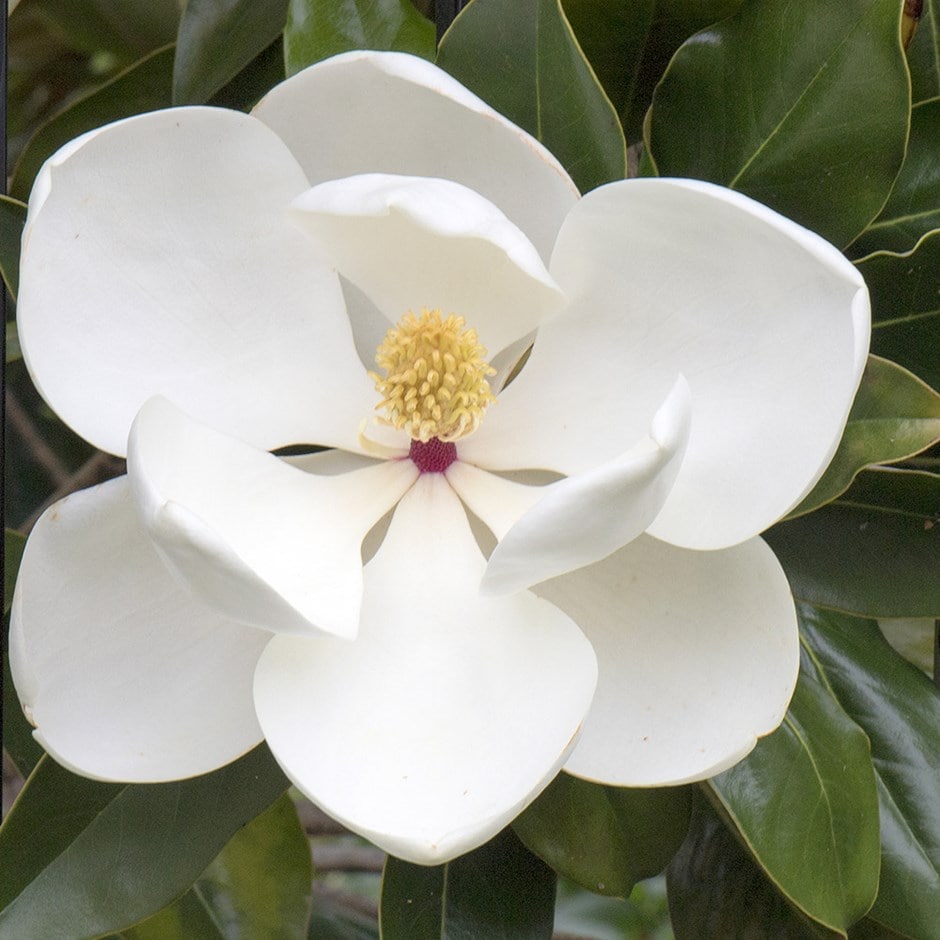 The sweet Magnolia tree (Grandiflora), is known for its large, fragrant flowers and lush green leaves. Its leaves are evergreen and it can be grown as a shrub or as a large tree, growing up to 15 metres or more if unchecked. As far as flowers go, Magnolia Grandiflora is hard to beat. They're usually white or pale pink with yellow centres. The blooms are huge – up to 30cm across – and their beautiful fragrance has been described as both lemony and citrusy.
It's native to the South-Eastern United States, but can be found in other parts of the world, including the UK. It grows best in full sun but will also do quite well in partial shade. If you're looking for a tree that makes a statement, this is the one for you.
---
10) Daphne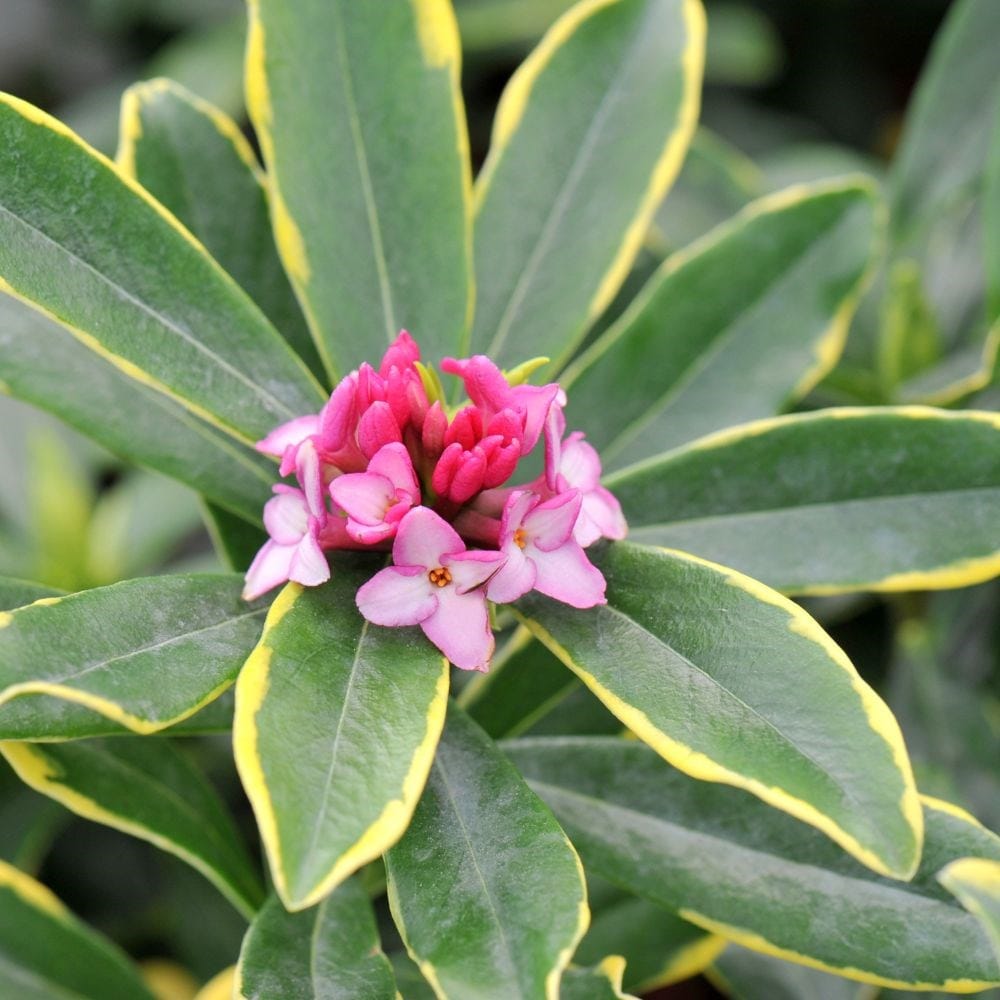 Daphne plants are best known for their intense and deliciously sweet fragrance, which can be enjoyed up close or from a distance. The flowers are small and tubular, typically white or pale pink. They grow in clusters and bloom in late winter or early spring.
Daphnes are relatively slow-growing shrubs, but they can reach a height of 3-4 feet over time. They have glossy, dark green leaves and some varieties are semi-evergreen. They're relatively easy to care for, and they make an excellent addition to any garden. But beware – these plants can be poisonous if ingested, so keep them out of reach of children and pets!
---

Final thoughts
There you have it – our top ten list of beautiful fragrant flowers to try in your garden. I hope you enjoyed reading and found some inspiration to get planting.
Remember to plant them where you'll be able to enjoy them – entrances, porches, seating areas, and so on… These plants also make brilliant gifts for someone special, as each time they catch the scent, they can think of you and smile!
What are your favourite highly scented flowers? Are there any good ones that we've missed on this list? Let us know in the comments below.
.
You might also like: How to design a flower garden