It seems we all love our gadgets these days. From mobile phones to every day 'smart' appliances, even the average home is full of cool tech. So, why should the garden be any different? Whether you're a keen gardener yourself or just happen to know one, you'll just love these top 10 gadgets for gardeners!
---
1. Thermal Weeder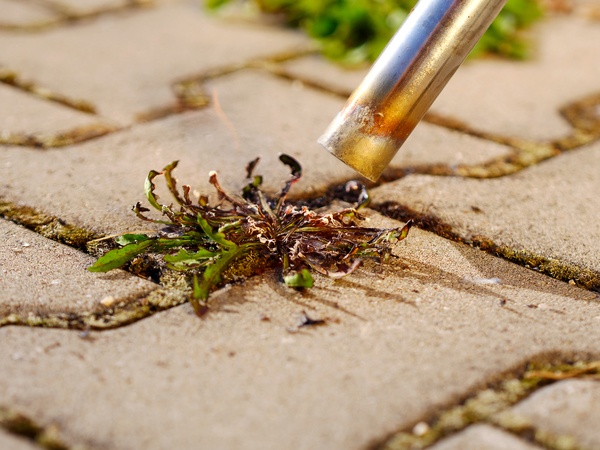 Every gardener hates weeds. They smother the other plants, steal valuable nutrients from the soil and worst of all they look messy – especially when sneaking up through the cracks in a patio or pathway. But fear not, there's no need to crawl around on your hands and knees pulling up the little blighters by hand. In a matter of seconds, a thermal weeder can be heated up and ready to wage war on your garden weeds. Simply hold over the offending weed and within seconds this nifty gadget increases its temperature rapidly, bursting the cells. It's a quick and safe way to weed your garden with no need to use chemicals.
---
2. Soil, Moisture and Light Tester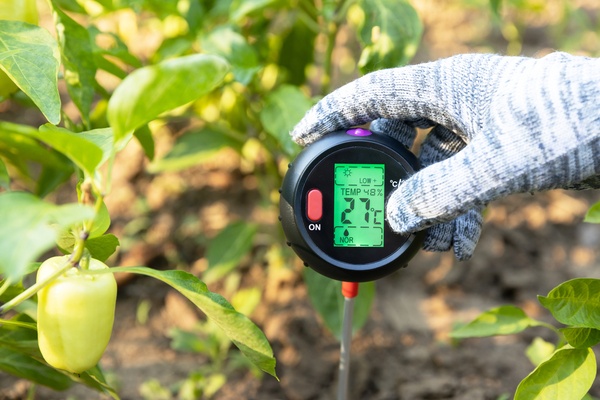 There's often a bit of guess work involved in gardening. However, with this useful tool you can be sure that every plant you tend to has just the right conditions to thrive. With an all-in-one soil, moisture and light tester, you simply insert the probe a few inches into the soil to find out if the temperature, pH and moisture levels are right for your plants. Most of these handy gadgets also have an illumination tester to check if your plants are getting enough sun in the location.
---
3. Wireless Garden Speakers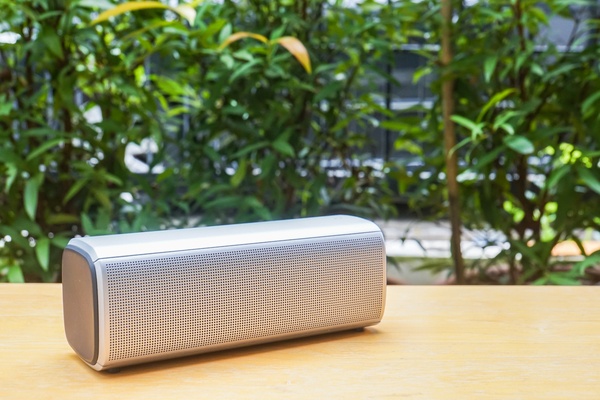 Whether you're chilling, entertaining…sunbathing or barbecuing…a bit of music can provide just the right atmosphere in your outdoor space. If your phone speaker just isn't cutting it and you'd like to go a bit more Hi-Fi, then a set of bluetooth garden speakers could be just the thing. There are many waterproof options available and most run on internal, rechargeable batteries. Connect multiple speakers together using stereo pairing for surround sound and place them around your garden for an immersive experience. Great for garden parties!
---
4. Paper Plant Pot Maker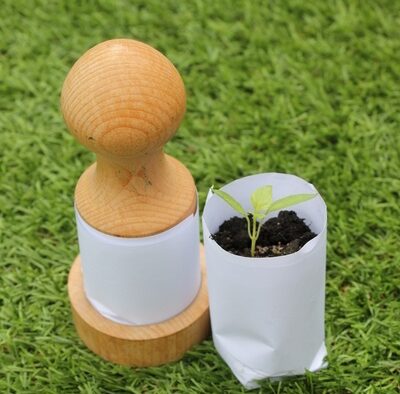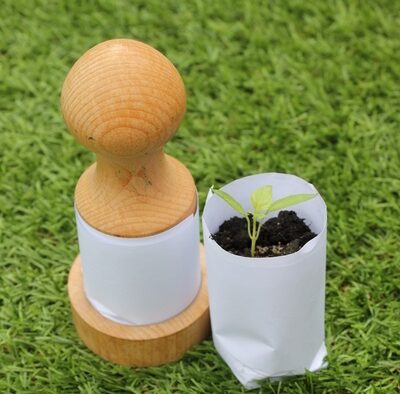 Nowadays, people are, quite rightly, concerned about the use of plastics. We've all seen the images on the TV showing the devastating effects of plastic in our oceans and in waste sites around the world.  This simple but innovative little tool can help you save money, save time, grow plants with better root systems and save the environment all at the same time! Next time you need a pot, just grab some paper (you can even use old newspaper!), and make your own. And because the pots will biodegrade, there's no need to disturb the roots when potting on, meaning happier, healthier seedlings too!
---
5. Weather Station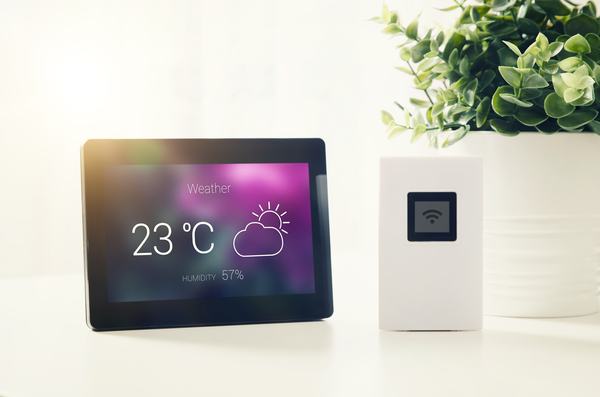 Gardeners are usually obsessed with the weather. It's either too hot or too cold…too wet, too dry… You can't change the weather, but at least you can prepare for it.  This clever piece of kit will tell you everything you might want to know about wind speed, wind direction, humidity, rainfall and temperature. Besides giving you plenty of data to look at, some also have handy alarms and alert indicators for ice, high winds, high rainfall, or drops in pressure. No more relying on the evening news for tomorrow's weather forecast!
---
6. Wildlife Camera Kit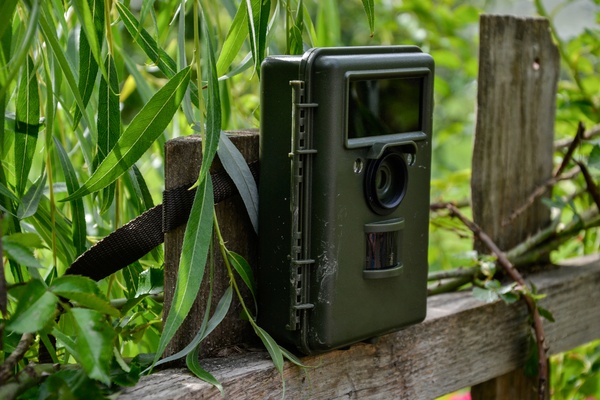 It's a great feeling to know you're attracting new wildlife to your garden. Fortunately, advances in technology have meant that getting to see that wildlife close-up has never been easier or more affordable. With a wildlife camera installed in your garden, who knows what you might see – hedgehogs, badgers, birds…or even next door's cat! One popular idea is to install a bird box camera, allowing you to watch nesting birds, eggs and chicks. Many models will allow you to see this amazing hidden world on your mobile device over your home Wi-Fi connection. Also look out for models with motion detection and invisible IR LED's – to provide night vision without disturbing the wildlife
---
7. Automatic Watering System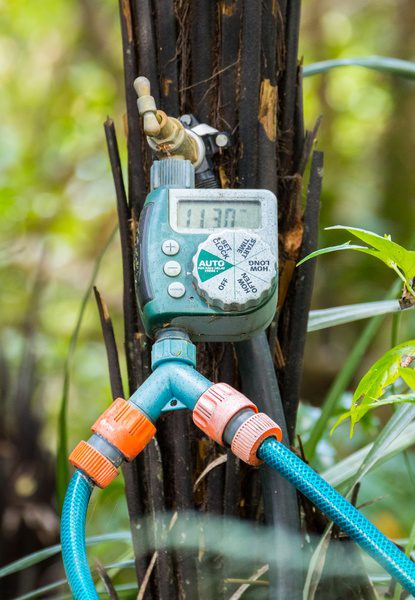 Whether you're out a lot, away on holiday or just plain forgetful…watering plants consistently can make a huge difference to your growing success. If you'd like to relax and stop worrying about watering, then why not setup an automatic irrigation system? There are various timing options available for any setup – allowing you to change frequency and duration of watering cycles. Your timer can be connected to a range of other kit – hose pipes, sprinkler systems, irrigation drippers systems…and products like the Gardena ____ can be used in conjunction with moisture sensors and a 6 way distributor, to manage even the most complicated of garden setups.  This is a great way to save water and make sure your plants are watered regularly – even if you forget.
---
8. LED Garden Lights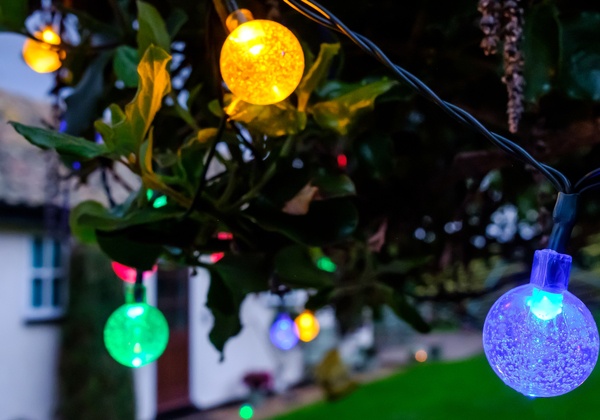 If you're looking for a unique vibe in your garden then some LED garden lights could a nice addition.  Available in a huge variety of designs, some decorative lighting will make your outdoor space more inviting after dark and be a great talking point next time you're entertaining guests. These days it's not usually necessary to worry about wiring outdoor electrics or getting a tradesman involved. Some run on batteries and there are many solar powered types which will switch on automatically when it's dark. Besides using lighting to illuminate certain parts of the garden, you might also like to add some colour fairy lights or even these LED windchimes. More advanced models will even change colour –  either automatically or via a remote control.
---
9. Indoor Garden Grow Kit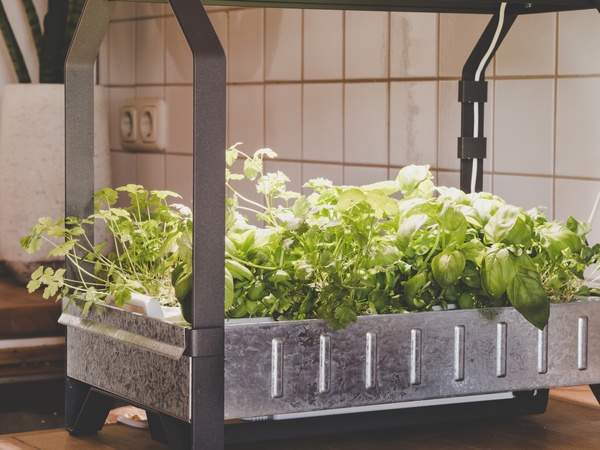 When you mention the term, 'hydroponics', some people might think of complicated laboratory-like setups like those seen on TV following a raid on someone's 'wacky baccy' farm. However, the iDOO Indoor Herb Garden Kit provides a simple little setup suitable for the cosiest of living spaces, enabling just about anyone to enjoy year-round fresh herbs in a very compact and easy to use kit. With built in LED grow lights, a hydroponic, water circulation system and programmable timers, you can essentially control the weather all year round for up to 12 individual plants within this handy gadget. It's height adjustable and has 2 smart grow modes meaning it can be set for a wide variety of herbs, fruits and vegetables.
---
10. Robotic Lawn Mower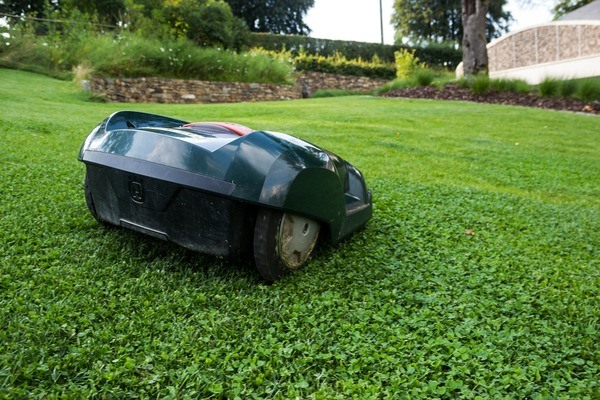 And last, but by no means least…surely anything with 'robotic' in it's name has got to be a cool garden gadget! A great option would be the  Flymo '1200 R' Robotic Lawn Mower, which offers a step change in how we do gardening. While you relax with a good book, this nifty little guy will happily set about mowing your lawn come rain or shine, night or day, covering areas up to 400 square meters and sloping gradients up to 25%. It runs on an 18v lithium battery and will cover around 30 square meters per hour, navigating any shape of garden safely using high sensitivity collision sensors. It comes supplied with charging station, boundary wires and connectors, and has some great additional security features including an alarm, lift sensor and pin code.
---
Final thoughts
So, that's our top 10 list of garden gadgets – sure to help make gardening easier and more fun. Whether you're looking for a solution to a problem or even just looking for a fun new gizmo to play with, I hope this has given you some ideas for inspiration. And remember, these gadgets also make cool gifts for any special gardeners in your life. I'll keep a look out for more innovations in the future and perhaps we'll revisit this top ten list later on. Let us know if you've discovered an interesting garden gadget that we've missed…